Loveland may start snowmaking soon after dusting of new snow
Arapahoe Basin moving snow guns into position
Loveland Ski Area, high atop the Continental Divide about 40 miles east of Vail, may begin snowmaking operations Monday night, according to a spokesman.
"Maybe tonight or maybe tomorrow night," marketing director John Sellers said in an email Monday morning. "We will have to see what the temps do, but this week is looking good!"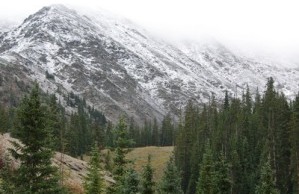 A slow-moving storm heading in from the west is expected to keep Colorado's high-country weather unsettled through Thursday, according to the powder-forecasting website Opensnow.com.
"…This storm is just an anomaly in the otherwise dry weather pattern we've been in this fall,"
Opensnow.com
meteorologist Joel Gratz wrote Monday morning. "Once the storm moves away on Thursday, expect mostly dry and sunny conditions to return for Friday and the weekend."
Loveland's
website
carries a "Countdown 'til snowmaking" ticker that Monday morning had operations set to start in about two and a half days. Loveland typically races with nearby Arapahoe Basin ski area to be the first to open in the state and sometimes the country each season.
Adrienne Saia Isaac, marketing and communications manager for
Arapahoe Basin
, said the Summit County ski resort saw a dusting of new snow Monday morning.
"As for snowmaking," she said in an email, "there isn't a set schedule yet. I know that the guns are being moved and that we're ready to go as soon as the temperatures remain consistently low."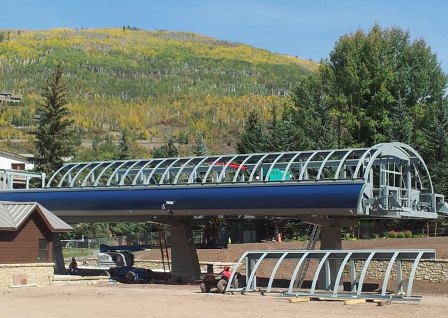 Vail and Beaver Creek aren't scheduled to open until Nov. 16 and Nov. 21, respectively. Vail will
open with a bang
as it celebrates its 50th anniversary season with a new, high-tech gondola out of Vail Village.
---

1461 Comments on "Loveland may start snowmaking soon after dusting of new snow"