Remote-control copters propel rockfall mitigation efforts
What can make many of Colorado's highways spectacular can also make them deadly.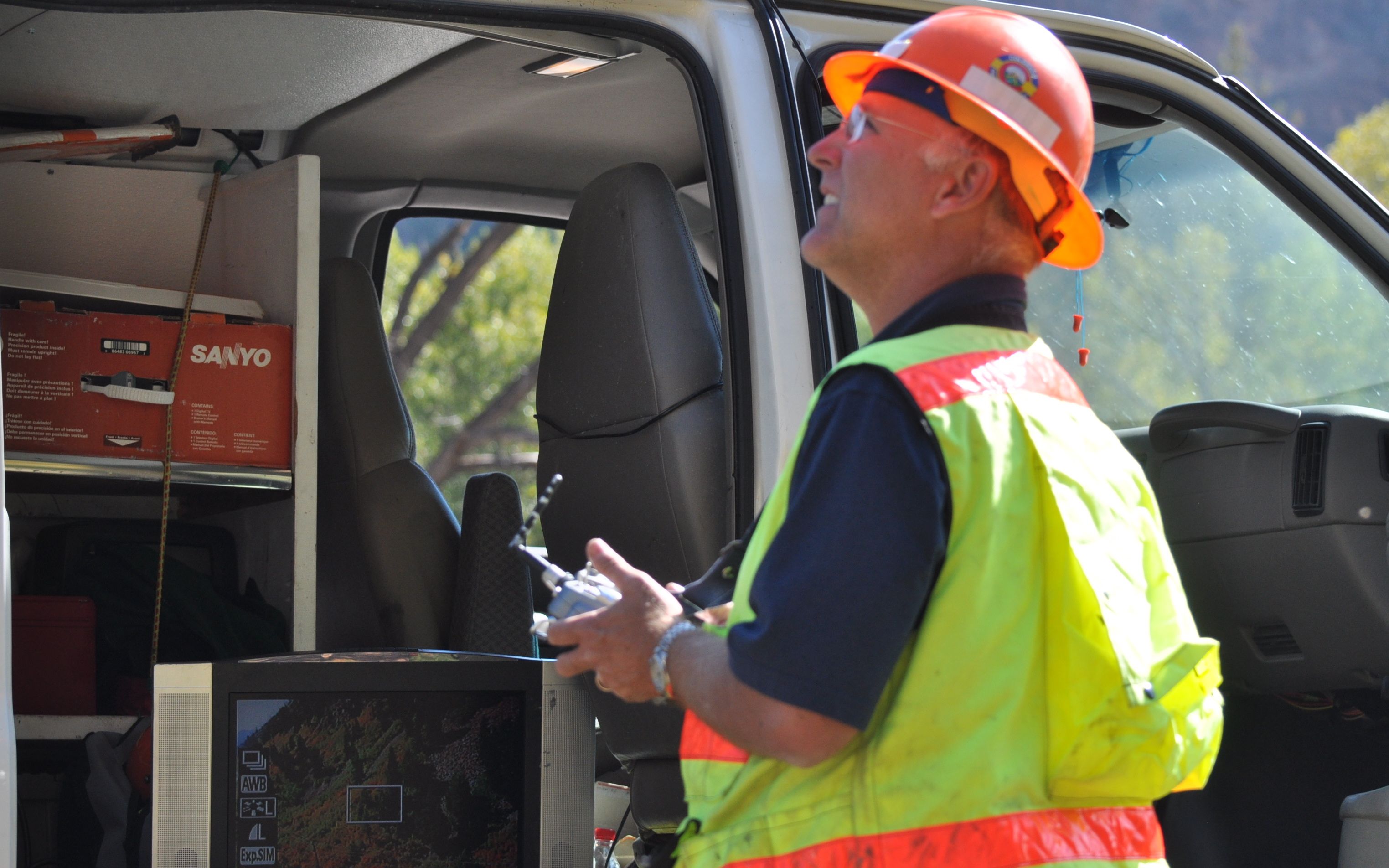 Particularly stretches of road that meander through canyons with walls that shoot high above, and where rocks of all sizes could at any moment come tumbling down. "Out of the Canyon," the true story of an Aspen man who lost his family in a rock fall tragedy in Glenwood Canyon, is but one example. There have been nine fatalities as a result of rocks hitting cars on Colorado highways since 1999.
But those are rare occasions. More often, rock slides damage and close Colorado's roads.
Armed with $4.13 million to mitigate rockfall hazards this year, the Colorado Department of Transportation is putting several projects in the fast lane, including I-70 at Georgetown Hill, where $1.4 million is earmarked.
In Glenwood Canyon, crews are repairing and improving existing rockfall fences along Interstate 70 with a $600,000 budget.
Over near Aspen, the state is spending $1.5 to drape netting on Shale Bluffs;. There are also projects on U.S. 285 in Turkey Creek Canyon near Bailey, where as much as $300,00 could be spent, and Highway 145 at Norwood Hill in the Telluride area, where $1.7 million is in the budget.
Crews are also evaluating Highway 133 over McClure Pass where they are considering rock scaling, blasting and netting. About $1.2 million is penciled in for the project, which could start in spring 2011.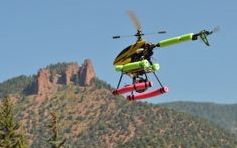 Money from FASTER (Funding Advancement for Surface Transportation & Economic Recovery) is accelerating the work.
To get a better perspective on work that needs to be done, CDOT employs a small fleet of remote-control helicopters and airplanes rigged with cameras that are used to snap aerial photos.
Last week, CDOT senior geologist Alan Hotchkiss stood on the side of Highway 82 looking at a monitor linked to a live-stream feed from the helicopter. He shot the photos based on what he saw in the monitor while helicopter technician David Wilbur maneuvered the bird above the zooming traffic.
"We come out here and rate rockfall sites every five years. We're also doing aerial photography of each site. Instead of just a ground view we have a view from the air of what that entire site looks like and what some of the things may be causing the rockfall so at a later time we can come back and mitigate those things," Hotchkiss explained. "These pictures are great to take because what it allows us to do is take a picture in time to see what it looked like a year, five years, 10 years, 20 years from now."
The remote-control helicopters and airplanes cost about $3,500 and $5,000, respectively, and are built by Wilbur, who started Eye in the Skye Aerial about 18 years ago. CDOT is his only customer.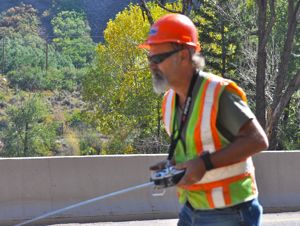 "It used to be fun, but now it's a job. It's very, very serious," Wilbur said.
Officials have identified 756 rockfall sites in Colorado based on traffic data, geology and hazards.
Hotchkiss and Wilbur are documenting all of them with aerial photographs.
"It's a quick operation," Hotchkiss said. "We're rarely in a location longer than 5 minutes, then off we go."
There are four rockfall sites on Interstate 70 between mile markers 172 and 178 in Vail, and another four on U.S. 24 around Minturn between mile markers 145 and 153, according to CDOT officials.
---

402 Comments on "Remote-control copters propel rockfall mitigation efforts"