Aspen's Bleiler already eyeing Sochi Olympics despite 'orbital blowout' injury in training accident
Aspen snowboarder Gretchen Bleiler has had "a hell of a ride" so far this summer, breaking her eye socket and her nose when she kneed herself in the face during a trampoline training accident several weeks ago in Park City, Utah.
But the 2006 Olympic silver medalist in women's halfpipe is on the mend after a Baltimore surgeon last month repaired what's known in eye-injury circles as an "orbital blowout."
"When you break the floor of your eye socket, your eye actually sinks down, so seeing is really hard because your eyes aren't aligned," Bleiler said in a recent phone interview. "[The surgery] was to put eye back where it's supposed to be and then fix the broken bones under there."
Bleiler suffered some lingering concussion symptoms for a while but says her eyesight returned to normal much faster than doctors thought it would, and now she has laser-like focus on the coming season of competition.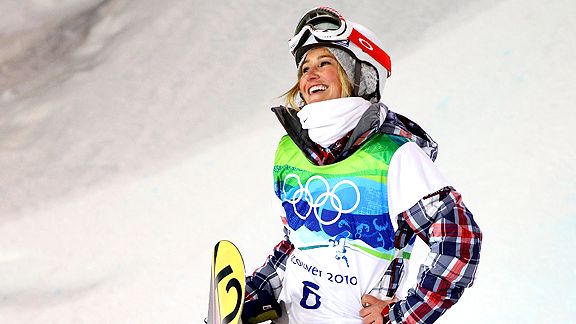 It's a World Cup season that will determine how many slots the U.S. Snowboard Team can fill for the 2014 Winter Olympics in Sochi, Russia. The 2012-13 season will also include the relocated U.S. Snowboarding Championships
in Vail Feb. 25 through March 2
.
If there's anything that can be considered fortunate about an orbital blowout, it's the fact that Bleiler did it early enough in the summer to fully recover for the meat of the on-snow training season in New Zealand in October.
"Luckily this happened at probably the best time of year where I have time to heal," Bleiler said. "I don't see it being a big setback at all. It was just sort of a bit scary and painful of an experience, but it didn't last too long. I'm planning on going to New Zealand in October to start training, so I won't miss much at all."
A four-time X Games gold medalist in superpipe, Bleiler is already thinking ahead to the Sochi Games during the 2013-14 season, especially after the
disappointment
she experienced in the sloppy snow and rain of the 2010 Vancouver Olympics. Bleiler fell in the finals and didn't make the podium.
"We went from riding a super-slushy, sort of sun-baked halfpipe to riding a rutted-out, icy halfpipe because it had gone from super-soft to frozen," Bleiler said of the suspect conditions at Cypress Mountain near Vancouver. "It wasn't a good night for me. It wasn't really a good night for anyone."
Bleiler said she'll train with those conditions in mind for the Sochi Games, which will also be held in a coastal resort where warm temperatures and rain can make for challenging competition conditions.
"I'm going to train differently than I did in Vancouver and not necessarily go train in the most perfect halfpipe, because that doesn't serve you," said Bleiler, who added the ski area near Sochi had a "Tijuana in the mountains kind of a feel" when she first went there seven or eight years ago.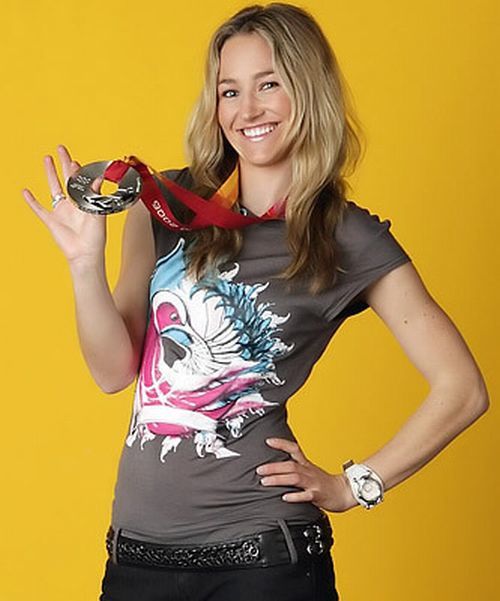 Kelly Clark, who was in Vail recently to promote moving the U.S. Open from her home state of Vermont to Vail next season, also spent some time with her friend Bleiler in Aspen and agrees with her assessment of the conditions in Vancouver.
"It was a very challenging venue," said Clark, the 2002 gold medalist in halfpipe who wound up with bronze in Vancouver. "You hope the Olympics and these big events are the perfect conditions and you hope it's ideal, but at the end of the day -- and I've been to three Olympics -- sometimes it's not."
Preparation is key, Clark said, adding that riders will need to develop consistency in their tricks and make sure they're ready for any conditions in Sochi.
"You hope there's the opportunity for progression," Clark said. "Vancouver was more like survival – like I hope we can make it through this day. It was very challenging, which isn't what you want for a 30-second halfpipe run."
Clark is withholding judgment on Sochi until she visits the Olympic venue this season.
"I've yet to be to Russia," Clark said. "Gretchen's been to Sochi before but I've never been, so I don't know what to expect. We have our test event this mid-February, which should simulate a little bit the conditions at the time of year we're going to be there."
---

89 Comments on "Aspen's Bleiler already eyeing Sochi Olympics despite 'orbital blowout' injury in training accident"