Colorado's Southern Ute tribe first to obtain approval for EPA Clean Air Act program
A tribe in southwestern Colorado this week became the nation's first Native American operator of a Clean Air Act program.
The U.S. Environmental Protection Agency approved the Southern Ute Indian Tribe's program Monday after nearly a decade of attempts to create an in-house permitting program to cover the reservation's 1,058 square miles that span La Plata, Archuleta and Montezuma counties.
Oil and gas rigs dot the Ignacio-based tribe's land in the natural gas-rich San Juan Basin.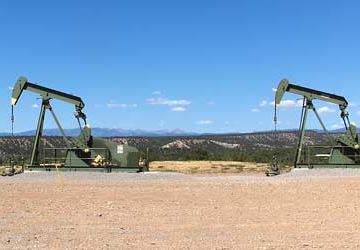 The Southern Utes even have their own gas production company, Red Willow Production Co., which operates more than 400 wells on the reservation, primarily concentrating on coal bed methane. The company partners with major operators, such as BP, Elm Ridge, ConocoPhillips and Energen.
Operating a Clean Air Act program grants the tribe authority to issue permits and perform inspections of oil and gas production. EPA officials had been responsible for permitting projects within the reservation's borders and they said they will continue to work with the tribe in an oversight capacity, as they do for state-permitting programs.
Jim Martin, the regional administrator for the EPA in Denver, called the OK "a significant step forward" for the tribe and for the environment.
"EPA's approval reflects the tribe's exceptional effort to build the expertise and capacity to manage air quality on the reservation," Martin said in a prepared statement.
Home of Colorado's deepest-rooted inhabitants, the reservation includes a population of roughly 1,200 people, a casino and resort, community center, and a cultural center and museum.
"EPA approval of this program is an achievement that was envisioned by many past tribal leaders and is the culmination of extensive cooperation among the tribe, EPA, State of Colorado, La Plata County, and oil and gas industry operators," Tribal Chairman Jimmy R. Newton Jr. said in a news release.
"The tribe looks forward to administering the program in a manner that ensures protection of the reservation air shed and contributes positively to regional air quality," he said.
---

16 Comments on "Colorado's Southern Ute tribe first to obtain approval for EPA Clean Air Act program"