Chevron pulling plug on oil shale research on Colorado's Western Slope
Chevron is giving up its experimental oil shale lease in western Colorado.
The company is one of only three that holds a federal lease to research oil shale energy development on the Western Slope, but officials say they would rather pursue other projects.
"Chevron has notified the Bureau of Land Management (BLM) and the Department of Reclamation, Mining and Safety (DRMS) that it intends to divest its oil shale research, development and demonstration lease in the Piceance Basin in Colorado," the company announced Tuesday. "While our research was productive, this change assures that critical resources — people and capital — will be available to the company for other priorities and projects in North America and around the globe. We will work with the BLM and DRMS to determine the best path forward, timing and other issues."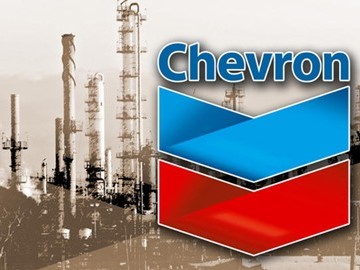 Despite nearly 100 years of failed attempts to make oil shale commercially viable, House Speaker John Boehner, R-Ohio, has said the energy source will help fund his
$260 billion transit package
and
U.S. Rep. Doug Lamborn, R-Colorado, is pushing the Pioneers Act
, which would revive a 2008 plan put together during the Bush administration to open 2 million acres of public lands in Utah, Wyoming and western Colorado to oil shale drilling.
The House passed Lamborn's bill
this month.
The Congressional Budget Office issued a report, however, which projected that Boehner's bill would, over 10 years, leave the highway trust fund $78 billion in the red, and the Interior Department is looking at
slashing the amount of land available
for oil shale research to 462,000 acres.
"Chevron's research hardly got started and they quickly concluded that they were throwing money down a rabbit hole. It's indicative of the fact that oil and gas companies see much more profitable, and realistic, opportunities elsewhere," said Colorado energy expert Randy Udall.
Squeezing energy out of oil shale requires immense quantities of water. Industrial-scale oil shale development could require as much as 150 percent of the amount of water the Denver Metro Area consumes annually, according to Bureau of Land Management estimates.
As early as 1921, oil companies have been trying to tap northwest Colorado for oil shale. The expense required to develop the energy source, however, has outweighed potential profits. About a dozen different projects have come and gone during that time — none remembered more than
"Black Sunday"
when ExxonMobil pulled the plug on a huge oil shale operation in western Colorado in 1982 that left the region in economic shambles.
Chevron and its subsidiaries started amassing acreage in Colorado for oil shale research back in the 1930s.
"Oil companies have been trying to pull the sword from the stone for nearly a century. Oil shale has no King Arthur," said Matt Garrington of the Checks & Balances Project. "Chevron's decision to pull out of oil shale is yet another reason why [U.S. Rep. Scott] Tipton [R-Colorado] and Lamborn should quit saying that melting rocks into oil will somehow fund critical repairs to our roads and bridges."
Royal Dutch Shell and AMSO are the other two companies that hold oil shale leases in Colorado.
---

559 Comments on "Chevron pulling plug on oil shale research on Colorado's Western Slope"