Another snowy week on tap from Aspen to Vail
After a windy but mostly dry weekend in the central and northern mountains of Colorado, forecasters are calling for yet another snowy week from Aspen to Vail to Summit County.
High winds whipping up to 80 mph shut down chairlifts across the high country Saturday afternoon, including lifts on the normally more protected front side of Vail Mountain. The winds were the result of a storm that swept north of the state, nailing resorts in Wyoming with snow but mostly missing Colorado. Sunday was a calmer but much colder day under sunny skies.
That will start to change as another storm sweep in from the southwest starting Monday night.
Opensnow.com
predicts 1-2 inches of new snow overnight Monday for all of the Aspen-area mountains, Summit County resorts and Vail Valley ski areas, and then another 6-10 inches during the day on Tuesday. Totals at Beaver Creek may be a little lower (in the 5-8 range).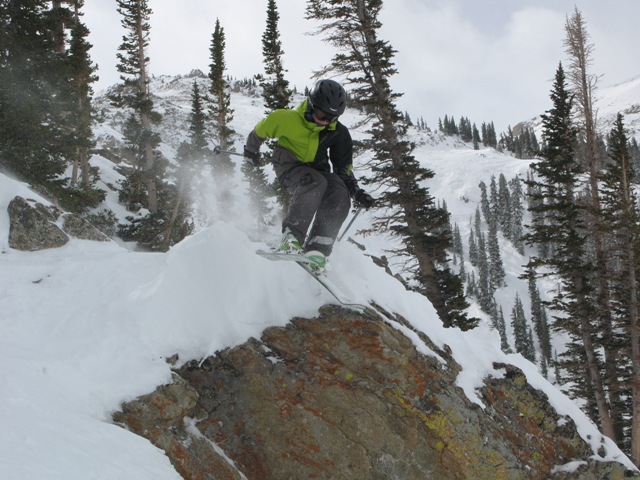 After a clear day on Wednesday, another snowmaker rolls in Thursday, favoring resorts in the northern and central mountains.
A decent period of snow last week continued the gradual catch-up most of Colorado has seen since mid-January after a very slow start to the season. December saw record low snowfall across much of the western United States.
Vail, for instance, is only a little over halfway to its average annual snowfall of 350 inches. Last week's storms brought Vail's total seasonal snowfall to 188 inches, or just under 16 feet. Last season, a record 525 inches fell at Vail -- or just under 44 feet.
Decent snowfall the last half of January and most of February has allowed resorts to open nearly 100 percent of their terrain – even steeper runs where it's harder to hold snow. Crested Butte recently opened its daunting North Face terrain, and Arapahoe Basin last week was finally able to open its backside Montezuma Bowl terrain.
However, high winds last week and over the weekend have wreaked havoc on the backcountry snowpack, creating large and highly unstable snow slabs.
The Colorado Avalanche Information Center (CAIC) rated the avalanche danger as "Considerable" in both the Aspen area and the Vail/Summit County zone on Sunday. That means "dangerous avalanche conditions exist" and "careful snowpack evaluation, cautious route finding and conservative decision-making are essential."
There have been six avalanche deaths so far this season in Colorado -- the seasonal average – and nearly two months of peak avalanche season remain on the calendar.
---

4 Comments on "Another snowy week on tap from Aspen to Vail"