Solaris at Vail sells 3 units in July, leading slow Vail Valley real estate recovery
Solaris at Vail
led the slow sales rebound for the Vail Valley real estate market in July, selling three units at the new residential and retail complex where a high-end movie theater and bowling opened earlier this summer.
According to analysis by Land Title Guarantee Company, Solaris has now sold 12 units at an average price of $7.6 million. Overall, Vail Village accounted for 30 percent of the $88 million in sales throughout Eagle County in July, with seven transactions totaling $27 million. Clearly, high-end buyers still want to be close to the ski slopes.
The dollar volume and the number of transactions valley-wide (92) were both the second lowest totals of the year, ahead of only January. Still, the sales volume was 148 percent better than July of 2009 – one of the worst years in recent memory.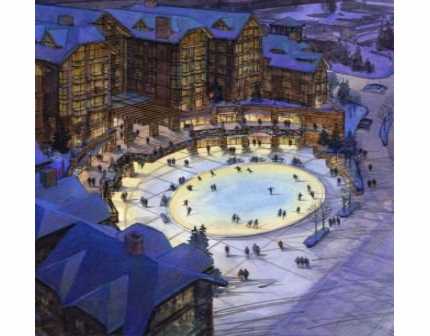 By comparison, 2007 and 2008 – before the onset of the global recession -- saw July sales totaling more than $190 million and $243 million respectively.
Both of those years wound up with more than $2 billion in total sales, but 2009 couldn't crack $1 billion – winding up at $898 million. Year to date, 2010 is close to 2009's annual total, coming in at $804 million in sales so far.
The best selling properties in July of 2010 were multi-family and single-family homes under $1 million, accounting for nearly 75 percent of all transactions. Eagle saw the most transactions with 11.
A Lionshead single-family home had the highest price per square foot at $1,301, and one of the Solaris units had the top sales price for the month at $7.5 million.
---

476 Comments on "Solaris at Vail sells 3 units in July, leading slow Vail Valley real estate recovery"