Vail's Kloser 14th in dual moguls World Cup in France
Olympic gold medalist Kearney wins ninth straight event
Vail's Heidi Kloser joined five other American women in the top 15 of a dual moguls World Cup event in Meribel, France, Tuesday, as Olympic gold medalist Hannah Kearney led the way with her second straight win so far this season.
Kearney, of Norwich, Vt., was joined on the podium by Heather McPhie, of Bozeman, Mont., in third. Americans K.C. Oakley (6th), Eliza Outtrim (10th), and Brittany Loweree (13th) also cracked the top 15.
Kloser, a Ski and Snowboard Club Vail product coming off a career best 6th-place finish, wound up 14th.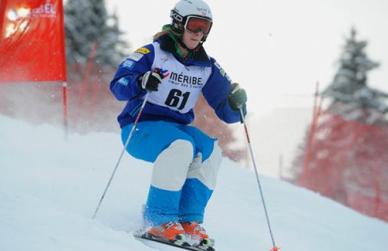 "I'm incredibly proud that our skiers are the most consistent among the whole World Cup," said U.S. moguls coach Garth Hager. "After a long day of training and competing they are all looking forward to proving themselves next time."
Tuesday's win was the 21st career victory for Kearney and ninth straight moguls or dual moguls win dating back to last season.
Athletes endured near blizzard conditions during finals after training in clear conditions all week.
"It was snowing really heavily on the course," Kearney said. "I tried to ski as fast as I could off the top air, do a heli on the bottom and just go as fast as I could to beat people to the bottom of the jump where the judges could see us."
The women next compete in a dual moguls event Jan. 14 in Mont Gabriel, Quebec.
"This is a great way to head home for the holidays from Europe," Kearney said. "I won the qualifying run, so I had some good confidence going into the competition."
---

3909 Comments on "Vail's Kloser 14th in dual moguls World Cup in France"