Sunlight ski area GM seeks county commissioner seat on pro gas-drilling platform
A Republican ski area general manager challenging an incumbent Democratic county commissioner in gas-rich Garfield County says winter sports, outdoor recreation and tourism there are no more threatened by drilling than other parts of the state are impacted by alternative energy.
Originally from Sterling on the state's wind-rich eastern plains, Tom Jankovsky, the GM of Sunlight Mountain Resort near Glenwood Springs, is challenging Trési Houpt in November's general election. Houpt has pushed for more environmental safeguards in the most drilled county in the state, and Jankovsky is running on a more pro-drilling plank.
"You drive up out of the valley in Sterling and there's a thousand windmills up in the high plains, and you don't think those have an impact on wildlife and a visual impact?" Jankovsky told Real Vail in an interview earlier this summer. "Those windmills are there for a hundred years, while a gas rig may be here for a year, then they pull out and it's relatively unobtrusive."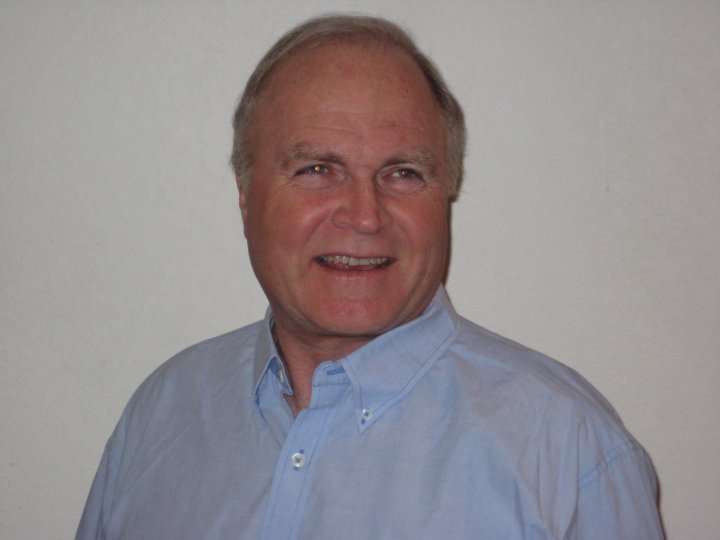 Jankovsky says he isn't speaking for
Sunlight ski area
in his bid to land on the board of commissioners, but he does feel the oil and gas workers – especially middle managers — who ski at his small family resort northwest of Aspen are concerned about the environmental impacts of natural gas drilling and trying harder to mitigate those impacts than they were even 10 years ago.
"As far as our guests, those oil and gas jobs are good-paying positions," Jankovsky said. "That's why they're important for Garfield County as well, and that's why we have those guests at our resort."
Houpt says she's keenly aware of the jobs the industry brings to the county and does her best to balance those economic considerations with the rising chorus of residents upset by the environmental and public health impacts of drilling ranging from noise and air pollution to diminished water quality to stressed wildlife.
And she's also aware she wears a
double target on her back
as the lone Democrat on the three-member board of commissioners and an appointee by Democratic Gov. Bill Ritter to the state agency – the Colorado Oil and Gas Conservation Commission (COGCC) – that oversees natural gas drilling in the state.
Houpt fully expects oil and gas money to play in the race in favor of Jankovsky and to her detriment. Jankovsky says he
hopes outside influences stay out of what's basically a local election
, but adds he wouldn't be surprised to see environmental groups back Houpt. He says Houpt has a conflict when it comes to also serving on the COGCC.
"Because of Tresi's position on the Colorado Oil and Gas Conservation Commission she recuses herself we counted 25 percent of the time," Jankovsky said. "Although you may think she's there supporting you on a local level on oil and gas issues, she can't because she has to recuse herself."
Houpt scoffs at that notion.
"There's been a great benefit to having a local government official serve on the oil and gas commission, because so much of what is determined at the state level impacts land use, and they've never had that discussion from the perspective of what the local impacts are," Houpt said. "I'm able to not only serve Garfield County in a more comprehensive manner, but I can better educate the state on how best to work with counties."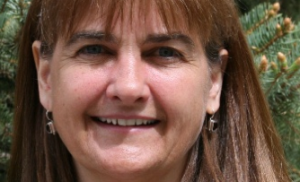 Houpt says she's able to determine where her vote will have the most impact and vote that position. For example, she's decided to take the county position in reviewing all applications related to Antero Resources' drilling plan in the Battlement Mesa community, where she voted as a county commissioner to
at least explore using county 1041 powers
to perhaps give the county more regulatory authority.
Jankovsky flatly opposes even considering using 1041 powers – a position in line with the current Republican county commissioners.
Houpt says the COGCC's amended oil and gas drilling regulations that went into effect in the spring of 2009 have provided better protections for public health and the environment without unduly restricting the ability of the industry to do business in the state. She says her presence on the state board brought a stronger local government voice to that process.
"There is always room for growth in communication, but we've made great progress with the new rules and new systems that are in place, and I honestly believe there's a greater understanding from the state level on what needs to be contemplated when you're looking at energy development and what the challenges at the local levels are and why it's important to be partners with counties," Houpt said.
---

213 Comments on "Sunlight ski area GM seeks county commissioner seat on pro gas-drilling platform"