A month between ski races? World Cup slaloms scrubbed due to warm weather in Finland
Rescheduling considered as U.S. takes advantage of great Colorado snow for training
International Ski Federation officials confirmed Thursday that the Audi FIS Alpine World Cup slalom races slated for Nov. 12-13 in Levi, Finland have been canceled due to lack of snow.
The U.S. Ski Team will use the extra time to prepare for the upcoming North American World Cup swing by training at Vail's Golden Peak, operated by Ski & Snowboard Club Vail, and Copper Mountain, home of the new U.S. Ski Team Speed Center.
The 2012 U.S. Alpine Ski Team will be introduced Saturday, Nov. 5 at 4:30 p.m. MT in Vail during First Tracks -- the U.S. Ski Team Announcement, presented by Nature Valley. The free public celebration is hosted at Mountain Plaza in Vail Village and will be streamed live on www.UniversalSports.com.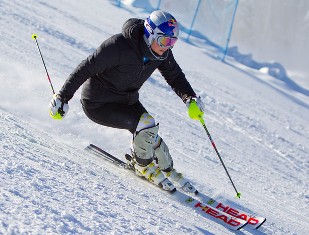 "The decision was clear in the end, since there was no snow on the race hill on the day of the snow control and the forecast didn't promise any significant cold front. We can't postpone the races by a week, since the speed events in Lake Louise (CAN) would be too close in the calendar", said general secretary of the organizing committee Mikko Saarinen.
According to the Finnish Meteorological Institute, the mean temperature was clearly above average in the whole country in October. October was the eighth month in a row when the mean temperature in Finland was above the long-term average.
"The situation was looking promising until last Friday, when the forecast changed. Even with the highly efficient snowmaking installations, we simply had no chance when it's not cold enough", said Hans Pieren, the designated snow controller and FIS Race Director for the men's technical events.
The International Ski Federation (FIS) is currently evaluating options for rescheduling the slalom events. Further information will be provided by Sunday, but the races will not be placed back on the World Cup calendar prior to the women's Nature Valley Aspen Winternational or the men's opening speed races in Lake Louise, Canada - both of which take place on Thanksgiving weekend, Nov. 26-27.
The Audi Birds of Prey men's World Cup races are set for the following weekend (Dec. 2-4) in Beaver Creek. With incredible early season snow and cold temperatures throughout the Rocky Mountains, all North American World Cup races should go ahead as planned.
---

10 Comments on "A month between ski races? World Cup slaloms scrubbed due to warm weather in Finland"