VRD names Scott Todd as new superintendent of Vail Golf Club
The Vail Recreation District (VRD) has selected long-time Eagle Valley resident Scott Todd to become the Vail Golf Club's new Golf Club Superintendent.
According to VRD Executive Director Mike Ortiz, Todd has begun full-time employment with the VRD and is responsible for all agronomic aspects of the Vail Golf Club, as well as maintenance of the Vail Nordic Center's Nordic track during the winter months.
Todd, 46, was selected from a field of more than 100 candidates during a statewide search process that was initiated in September following the departure of Steve Sarro, who served as the Vail Golf Club superintendent for five years.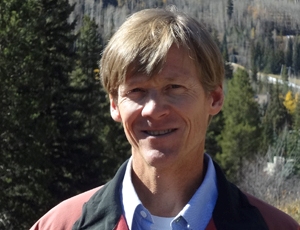 An 18-year resident of Eagle County, Todd has extensive golf course management experience and according to Ortiz, Todd was the perfect choice and will bring both innovation and a passion for golf to Vail, but also the local technical knowledge needed to keep the Vail Golf Course at a top-level for play.
"Scott was the ideal choice and we're excited for him to utilize his knowledge of agronomy and make the Vail Golf Club one of the best courses in Eagle County," said Ortiz. "We have an amazing golf course maintenance crew and Scott's enthusiasm and experience will complement the current staff as they work during Vail's short growing season to keep Vail's course in the best condition possible."
After graduating from Colorado State University with a Bachelor of Science in Horticulture and Turf Management in 1992, Todd worked as the Assistant Superintendent of the Cordillera Mountain Course for three years.
As the Cordillera courses expanded, Todd became superintendent at the Valley Course and was later named Superintendent of Maintenance Operations for all Cordillera courses.
Additionally, Todd has worked in maintenance operations at Adams Mountain Country Club in Eagle and as Assistant Superintendent of the Brightwater Golf Club in Gypsum.
Todd says his interest in becoming the Vail Golf Club's new superintendent was to continue living in the Eagle Valley and working at a nationally-recognized course.
"I'm thrilled to be the Vail Golf Club's new superintendent and bring my professionalism, knowledge and experience to Vail where we'll work to provide a memorable golf experience for our local and visiting players," said Todd. "I'm excited to join the current Vail Golf Club superintendent crew, learn from them and share my knowledge to make the Vail Golf Club's greens, fairways and playing areas a must-play in Eagle County."
Todd is married with two children and also enjoys enjoy skiing, mountain biking and spending time with his family.
---

1279 Comments on "VRD names Scott Todd as new superintendent of Vail Golf Club"