Fannie and Freddie freeze Vail's green home initiative
A program aimed at retrofitting more homes with solar panels, improved insulation and other environmentally sound strategies has been put on ice in Aspen, Vail and elsewhere around the nation.
Dylan Hoffman, energy program manager for Pitkin County, issued a statement Tuesday announcing that the local Smart Energy Program has been put on "an indefinite hold" due to federal decisions having an "immediate and detrimental impact on Property-Assessed Clean Energy (PACE) programs."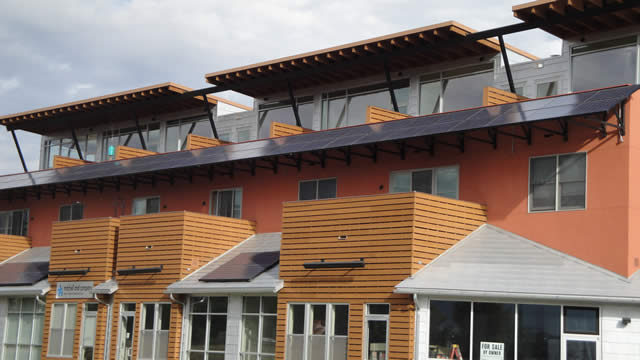 Voters in Eagle, Gunnison and Pitkin counties approved referendums last November authorizing their governments to assume debts of $7 million, $3 million and $10 million, respectively, to lend to homeowners for energy-efficient upgrades that would be repaid through property tax assessments. Property liens would secure the assessments by following the property if it were to be resold.
But that became a problem for Fannie Mae and Freddie Mac. The federally backed mortgage giants told lenders in May they would deny loans associated with PACE programs out of concern the property liens would be senior to Fannie and Freddie's positions. If a property went into foreclosure, the PACE lien could be paid off before the mortgage, which would ultimately leave taxpayers holding the bill. Last month, the Federal Housing Finance Agency (FHFA), which oversees Fannie and Freddie, issued a statement warning that lenders and taxpayers faced "significant" financial risk from PACE programs.
In some communities, the PACE repayments are over a 20-year term but in Pitkin County it is 15 years.
Eagle has been working with Gunnison and Pitkin counties to create a regional Energy Smart Program.
Pitkin County "is extremely disappointed by the lack of flexibility and vision that has been encountered with the FHFA (Federal Housing Finance Agency) and with Fannie Mae and Freddie Mac, and will continue to work with our local Congressional members as well as other stakeholders around the country to try to resolve these issues as quickly as possible," the statement from Hoffman's office said.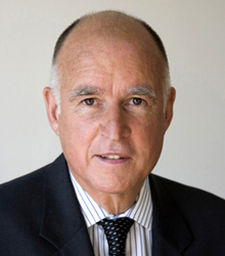 "Initially, PACE communities hoped to get this issue resolved within a few weeks of receiving notice of this new policy. However, it now appears that it will take several months before any kind of agreeable solution can be reached," the statement said.
It's not just ski towns like Aspen and Vail that are feeling the pinch.
The state of California, the Sierra Club and other entities have filed lawsuits challenging the feds.
"Fannie Mae and Freddie Mac received enormous federal bailouts, but now they're throwing up impermeable barriers to bank lending that creates jobs, stimulates the economy and boosts clean energy," California Attorney General Jerry Brown said.
Legislation in the House and Senate also have been introduced to try to restrict the Federal Housing Finance Agency's ability to change underwriting standards that harm PACE communities. The Federal Housing Finance Agency is working with members of Congress to try to come up with terms that would allow PACE programs to flourish while also limiting the risk to lenders and taxpayers.
Local officials say they hope that either a federal judge rules in favor of legal action like that brought by California, Congress works out a solution or that the Obama administration intervenes.
In the meantime, Pitkin County is exploring several "bridge" financing scenarios that include identifying all existing loan products for energy improvements and determine if new loan products could be developed with the assistance of state and federal grant opportunities; moving forward with PACE upgrades for properties with non-conforming loans not held to Fannie and Freddie underwriting standards or properties without mortgages; or directing funds to commercial properties, which don't have to conform to Federal Housing Finance Agency rules.

---

50 Comments on "Fannie and Freddie freeze Vail's green home initiative"