NASA satellite captures image of monster storm
Three bare-chested men and a bikini-clad woman were skiing Aspen Mountain on Saturday.
But, oh, how times have changed.
It's freezing outside as one of the largest storms since the 1950s is plowing through 30 states today, dropping mercury to unbearable lows, canceling flights, snarling traffic and dumping copious amounts of snow.

Visibility on Aspen Mountain was mostly poor yesterday as the clouds gathered and unleashed sporadic snow showers throughout the day and evening. Not only was everyone wearing a shirt, but buttoned-down parkas too.
This morning the Aspen Skiing Company is reporting five inches in Aspen, seven inches at Aspen Highlands, nine inches in Snowmass and three in Buttermilk. Vail Resorts is reporting eight inches at Beaver Creek, two inches at Vail, four inches at Breckenridge and two inches at Keystone.

The National Weather Service and Real Vail's own Powder Predictor say more snow is on the way.
The storm is spanning some 2,500 miles, from the Rocky Mountains to New England.
Check out this National Aeronautics and Space Administration satellite image taken at 7:01 a.m.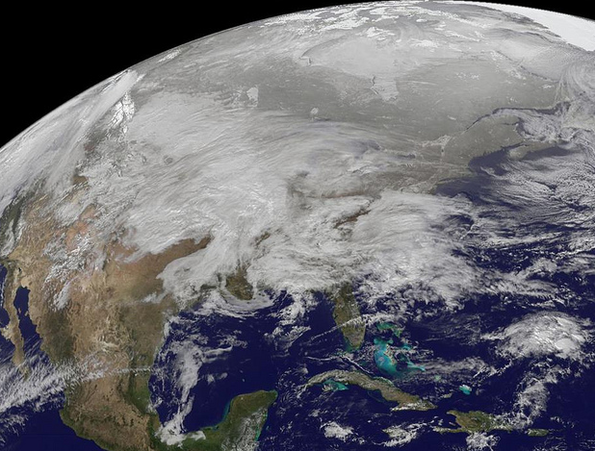 ---

69 Comments on "NASA satellite captures image of monster storm"