Deadline for energy efficiency rebates in Eagle County extended to Nov. 30
Now is the time to get homes ready for winter the season and Energy Smart rebates of up to $400 on energy efficiency measures have been extended until Nov. 30. New this year, there is a source to assist with how to winterize a home – the Eagle County Energy Smart Resource Center.
Since mid-summer, over 150 homeowners in Eagle County have received home energy assessments revealing leaks and insulation needs, combustion problems with furnaces and water heaters and out-dated lighting, all things that drive up the energy costs in homes. Homeowners have received complimentary programmable thermostats, CFLs, pipe wrap, outlet insulation, and water heater blankets as part of the Energy Smart retrofit program. On top of that, they have been eligible for rebates on energy efficient work of up to $400.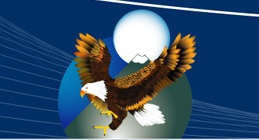 A home assessment, performed by certified analysts in the Energy Smart program and valued at $500, costs the homeowner just $50 due to incentives from local utility providers and the Energy Smart program. It provides each homeowner with a list of priorities, not only to make their home more efficient but to create a safe and healthy environment for their families. "Comfort, safety and saving some money on their bills along the way are important to the homeowners in our valley," says program director Adam Palmer. "The Energy Smart assessment gives the homeowners the roadmap to savings and warmth, and the satisfaction of knowing that their families are in a safe and healthy environment," he said.
Once the assessment is completed, the Energy Smart program provides a list of contractors and other resources so that homeowners may get the prescribed work completed in time for the winter season. "We want to make sure that the homeowners have the resources to actually get the work done," said Yuri Kostick, home energy advisor for the Energy Smart program. "We are here five days a week to answer any questions, make contractor referrals and make sure that the homeowners get what they need. We will also assist them in identifying funding sources for larger projects," said Kostick.
The Energy Smart Resource Center is located at the Miller Ranch Community Center, 25 Mill Loft Street, Suite 200, in Edwards. Call 970-328-8777 or email eagle@energysmartcolorado.com for more information.
The Energy Smart program is a three-year, $4.9 million grant form the Department of Energy for Eagle, Pitkin, and Gunnison Counties to create a replicable self-sustaining model to drive measurable energy efficiency improvements.
The primary goal of the program is to demonstrate a 20 percent energy savings in participating homes. The plan is to improve at least 10 percent of the existing housing stock through the 3-year grant term. An integrated data management system will track program progress, penetration and actual energy savings realized.
To-date in Eagle, more than 150 homeowners have taken advantage of the home assessments and rebates offered through Energy Smart. For more information, call the Energy Resource Center at 970-328-8777, or email eagle@energysmartcolorado.com or visit www.energysmartcolorado.com.
---

21 Comments on "Deadline for energy efficiency rebates in Eagle County extended to Nov. 30"