Colorado Army National Guard to break ground on new HAATS facility at Eagle Airport
The Colorado Army National Guard will break ground Thursday on the new state-of-the-art aviation facility. The facility will be the new home of the High-Altitude Army National Guard Aviation Training Site (HAATS), located in Gypsum, Colo., at the Eagle County Airport.
Legislative dignitaries, Colorado National Guard senior leaders and civic leaders are scheduled to attend.
The project will provide an immense economic benefit to the Vail Valley economy throughout the construction effort.
Planning for the new facility started in 2005 and was done in close coordination with Eagle County, the Eagle County Airport and the Town of Gypsum. The federal contracting process included project master planning, architectural/engineering firm selection, architectural and engineering design execution, and construction contractor selection.
Jacobs Engineering of St. Louis, Mo., was the architectural engineering firm that designed the project. The Construction contract was awarded to Hensel Phelps Construction Co., of Greeley, Colo.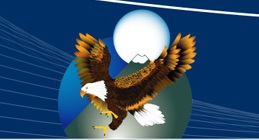 Scope of the project includes a 101,600-square-foot aviation training facility that will include administration, classrooms, a flight operations section, maintenance hangars, allied maintenance shops and lodging rooms. Exterior facades of the facility will be a combination of stone, glazing, translucent panels, concrete and metal panel systems. Site improvements include grading, utility services to the facility, control gates, a parking lot, access roads, concrete aprons, helicopter tie-down pads, dry stack stone feature wall and miscellaneous landscaping. The project will be constructed to achieve at least a Leadership in Energy and Environmental Design Silver rating, fully certified through the U.S. Green Building Council.
HAATS is the only Department of Defense- approved facility that conducts high-altitude/Power Management/environmental training. HAATS trains all branches and components of the military and international students. HAATS also has a full-time Coast Guard instructor assigned to the staff, making HAATS a unique joint- training site. When combined with the existing facility, the new facility will enable all mission sets and training to be conducted to standard well into the future.
HAATS, which trains military rotary-wing pilots from around the world in Power Management, gives pilots the knowledge and confidence to operate their aircraft routinely and safely at maximum gross weights in any environment – especially at high altitudes. This critical mission provides life-saving combat skills to American and allied pilots serving in mountainous Afghanistan and other challenging environments worldwide.
Readiness Centers are constructed with federal and state funding. The State of Colorado is required to provide the land, offsite utility infrastructure costs and 25 percent of the construction costs for these new facilities. The Federal Government bears 75 percent of armory construction costs and the full cost for equipment and furniture provided for this facility.
---

4 Comments on "Colorado Army National Guard to break ground on new HAATS facility at Eagle Airport"