10th anniversary of 9/11 to be remembered at Battle Mountain High School, Freedom Park, WECMRD Field House
Several local organizations, emergency response agencies and individuals are working together to coordinate a full day of events at Battle Mountain High School (BMHS), Freedom Park and the Western Eagle County Metropolitan Recreation District (WECMRD) Field House in Edwards on Sept. 11 to mark the 10th anniversary of the 9/11 terrorist attacks.
Community members are invited and encouraged to attend all or part of the day. Parking will be available at Colorado Mountain College, Freedom Park, Battle Mountain High School, Eagle County Charter Academy, June Creek Elementary School and Red Canyon High School. ECO Transit will provide shuttle services from the Charter Academy, June Creek Elementary and Red Canyon High.
Screenings of 9/11 documentaries and videos from the 911Memorial.org website will take place from 10 a.m. to 6 p.m. at the BMHS Auditorium. A silent processional from Berry Creek Middle School to Freedom Park is scheduled for 2 p.m., including a bagpiper, the U.S. Air Force Honor Guard and local fire, police, EMS and VFW personnel. Two F-16 fighters from Buckley Air Force Base will conduct a flyover at 2:30 p.m.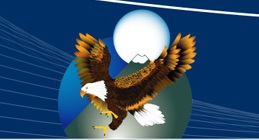 Following the processional, a memorial ceremony will take place at 3 p.m. lakeside at Freedom Park, sponsored by WECMRD. The ceremony will include guest speakers, dignitaries and music as well as readings by youth participants in the 9/11 Poem, Art and Essay contest. At the conclusion of the memorial, more than 3,000 flags will be placed in honor of those whose lives were lost in the attacks.
Throughout the day, the Freedom Park Memorial Committee and local veterans from VFW Post 10721 will provide tours of the Freedom Park Memorial. Information will be provided on Pentagon Limestone B0045, which is on display at the park and was blown from the west wall of the Pentagon by the crash of American Flight 77. The day's activities will conclude with an open house at the WECMRD Field House, with free admission from 4 to 6 p.m. A complete schedule of events is available at www.wecmrd.org.
According to organizers, the events will provide an opportunity for the community to gather and pay tribute to those who died and to those who responded on Sept. 11, 2001, as well as to past and current military and emergency services personnel.
Participating agencies and individuals include Eagle River Fire Protection District, Mountains and Meadows Weddings and Events, Freedom Park Memorial Committee, VFW Mount Holy Cross Post 10721, Avon Police Department, Boy Scouts, Colorado State Patrol, Alpine Bank, Cub Scouts, Eagle County Ambulance District, Eagle County Sheriff's Office, Fabulous Femmes, Greater Eagle Fire Protection District, Gypsum Fire Department, Minturn Police Department, U.S. Air Force Academy Honor Guard, Vail Fire Department, Vail Mountain Rescue, Vail Police Department, Eagle County Schools, Eagle County Government, Colorado Mountain College, The Youth Foundation, SOS Outreach, Columbine Market, Alpine Party Rentals, Pink Monkey Solutions, Mike Lancaster, Alpine Wind Ensemble, First Line Security Specialists, Fr. Brooks Keith and Rabbi Rebecca Rappaport.

For more information, contact Mike Staten at 970-766-5555.
9/11 Anniversary Timeline of Events*
BMHS, Freedom Park and WECMRD Field House

10 a.m. - 6 p.m. Screening of documentaries - BMHS Auditorium
2 - 2:30 p.m. Silent Processional – Berry Creek Middle School to Freedom Park
2:30 p.m. F-16 Flyover – Freedom Park
3 p.m. Memorial Ceremony – Freedom Park
4 p.m. Placement of American Flags – Freedom Park
4 - 6 p.m. Open House – WECMRD Field House
*Subject to change – visit www.wecmrd.org for the most recent schedule
---

7 Comments on "10th anniversary of 9/11 to be remembered at Battle Mountain High School, Freedom Park, WECMRD Field House"