Two Local High Schools Compete in Steadman Philippon Research Institute Golf Class at the Sanctuary
Golf Classic proceeds to benefit on-going orthopedic research and youth sports injury awareness
The 8th annual Vail Valley Medical Center
Steadman Philippon Research Institute
Golf Classic Presented by RE/MAX, LLC, held this past week on August 18, paired two high school foursomes, Valor Christian High School of Highlands Ranch and Battle Mountain High School of the Vail Valley. Proceeds from the day-long fundraiser benefited orthopedic research and educational programs conducted at the Steadman Philippon Research Institute.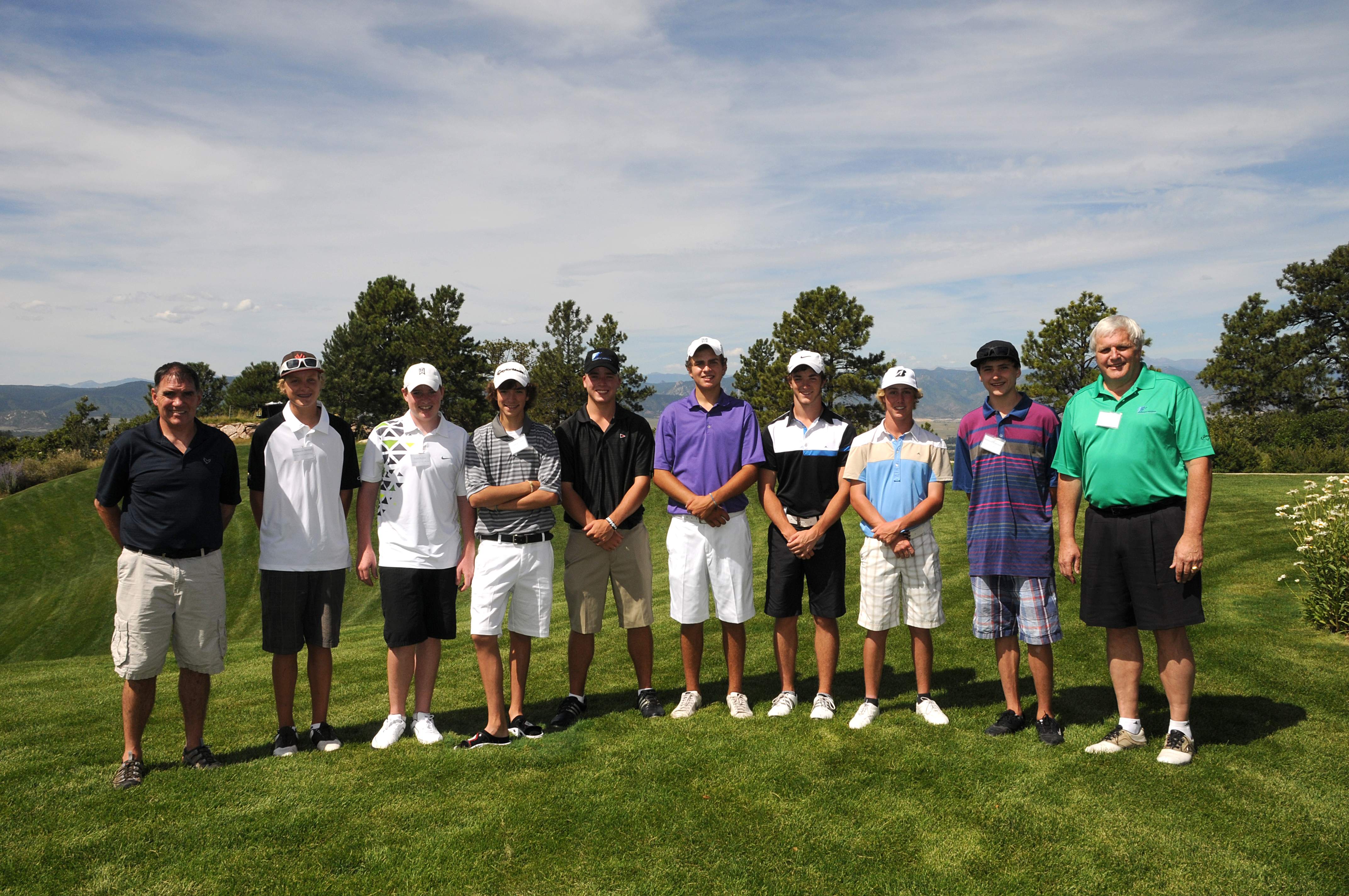 Sanctuary, a stunning course designed by renowned course architect Jim Engh, was again the official site for the tournament. Located near Sedalia, just south of Denver, it is ranked as one of the top 100 courses in the U.S.
The Valor team was sponsored by John Hibben of Clinical Trial Site Solutions, and Battle Mountain was sponsored by Xerox High Country Copiers.
Chris Aubel, owner of Xerox/High Country Copiers, consistently looks for opportunities each year that will promote sports in the Vail Valley. "Sponsoring a group of local athletes in the tournament was a great way to deliver on our commitment, as well as supporting research on youth sports injuries," said Chris.
The local Battle Mountain team consisted of Kevan Aubel, Mathew L'Esperance, Michael Thompson and Grant Verlinde. The front-range Valor team included Christian (CJ) Andrews, John Galgano, Josh Gardella, and Blake Patterson. The scratch golfers of the Valor team won the youth championship scoring a low net of 59.
More than 92 golfers participated in the tournament to support the orthopaedic research and educational programs of the Institute. Institute scientists are giving more specific attention to injury prevention in youth.
"There is a growing epidemic of preventable youth sports injuries that is disrupting children's athletic hopes and dreams at an early age," said Marc Prisant, Executive Vice President of the institute." He added, "these early injuries have also been shown to lead to the development of osteoarthritis very early in life for these young athletes."
###
About The Steadman Philippon Research Institute
The Steadman Philippon Research Institute (SPRI) is dedicated to keeping people of all ages physically active through orthopaedic research and education in arthritis, healing, rehabilitation, and injury prevention. Founded in 1988 by orthopaedic surgeon Dr. Richard Steadman as the Steadman Sports Medicine Foundation, the 501(c)(3) charitable organization has influenced the practice of orthopedics throughout the world. Based in Vail, Colorado, it has become one of the most published organizations in sports medicine research and education.
---

43 Comments on "Two Local High Schools Compete in Steadman Philippon Research Institute Golf Class at the Sanctuary"