Organizers: Arrive early for today's USA Pro Cycling Challenge Stage 3 Time Trial in Vail
Organizers of today's USA Pro Cycling Challenge Stage 3 Time Trial in Vail are encouraging fans of the USA Pro Cycling Challenge to arrive early prior to the 1 p.m. start of the race to avoid traffic impacts and to find the best viewing areas.
Festivities begin at 11 a.m. with the opening of the USA Pro Cycling Expo in Vail Village and will end with a free concert featuring Motet from 5 to 7 p.m. at Mountain Plaza at the base of the Vista Bahn in Vail Village. From 11:50 a.m. to 1 p.m., forerunners will be riding the course from the start line at Solaris Plaza in Vail Village to the finish on Vail Pass in anticipation of the 1 p.m. start for the elite athletes.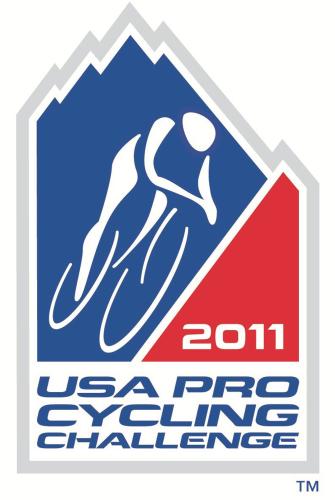 Spectators are advised to begin lining the route no later than 11:45 a.m. -- and even earlier at the finish line. The best viewing areas for the Time Trial will be along the course route in Vail Village and at the climb on Old Highway 6 to the finish. This fabled course was last used at the final Coors Classic stage race 23 years ago. The course record is 26:33 set by Andy Hampsten in 1987.
Racers will start on East Meadow Drive in Vail Village, heading west. Then south onto Willow Bridge Road, east at Checkpoint Charlie onto Gore Creek Drive passing through the heart of Vail Village. They turn north onto Vail Valley Drive and proceed up to the South Frontage Road and head east to Old Highway 6 and up Vail Pass to the old cul-de-sac. The first elite rider starts at 1 p.m. with starts every 60 seconds until the last 10 riders who will start every 2 minutes.
To view the climb in East Vail, consider riding a bike from Vail Village or head to the top of Vail Pass and ride down to the finish area. Another option is to use the East Vail bus route to access outlying spectator areas or to walk up the race course on Old Highway 6 prior to the start. Once the race begins, you will be prohibited from riding your bike on any portion of the route or driving a car on the route.
East Vail residents who have a yellow "vehicle access permit" hang-tag are advised to keep the placard handy in case checkpoints become necessary Thursday morning for local traffic. The hang-tags are typically used in the winter during prolonged closures of Interstate 70.
An estimated 25,000 spectators are expected to witness Thursday's Time Trial in Vail. Fans are asked to use public transportation, carpool or ride a bike to Vail as parking will be limited. ECO Transit has added a free express service to its regular schedule on race day. Buses will run from the Beaver Creek parking lots in Avon to the Vail Transportation Center every 20 minutes from 9 a.m. to 6 p.m. Thursday. The first 2,000 passengers who arrive in Vail will receive free commemorative cowbells to cheer on the athletes.
Free public parking in Vail will be provided on a first-come, first-served basis. Overflow parking will be allowed on the South and North Frontage Roads once the Vail Village and Lionshead parking garages are filled.
Temporary road closures and transit modifications will also be taking place Thursday. For details, visit
www.vailgov.com/procyclingchallenge
.
Hosting a world cycling event is nothing new to Vail. The 1994 World Mountain Bike Championships are still viewed as the largest single event in the history of the Vail Valley with approximately 40,000 spectators on hand for the cross country competition. Vail also hosted World Cup mountain bike events in 1992, 1993, 1995, 1997 and 2000, as well as a second World Championships in 2001.
Recommended reading is "Pedal to the Medal – A Short History of International Cycling in the Vail Valley," by John Dakin, Vice President of the Vail Valley Foundation, which can be found by visiting
www.vailgov.com/ProCyclingChallenge
.
The USA Pro Cycling Challenge covers 600 miles over 7 stages, Aug. 22-28, and includes a Stage 4 start in Avon on Friday, Aug. 26. The race is being covered live each afternoon at 2 p.m. on the Versus network, channels 52 and 689 on Comcast. For additional details, visit
www.USAProCyclingChallenge.com
.
---

9 Comments on "Organizers: Arrive early for today's USA Pro Cycling Challenge Stage 3 Time Trial in Vail"