Free pool day Tuesday as EagleVail SummerFest rolls on
EAGLEVAIL – SummerFest continues in EagleVail this week with a free community celebration with live music, food and family fun at the EagleVail swimming pool from 5-8 p.m. on Tuesday, August 23 to celebrate EagleVail businesses.
Enjoy free pool entry, family fun, free appetizers from EagleVail restaurants and the EagleVail Property Owner's Association. Longtime local favorites Donnie Z and Peter Fontanese will provide the musical entertainment. This event is free and open to everyone in the valley.
"This is our way of thanking the EagleVail businesses, which are such a vital part of our community, for sticking it out through a whole summer of road construction," said EagleVail Community Manager, Jeff Layman. "These aren't the easiest of times, and we want our businesses to know that they are appreciated."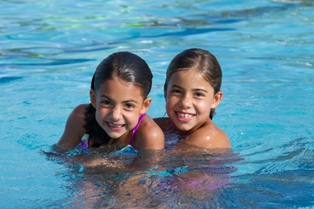 EagleVail businesses range from sporting goods to construction offices, restaurants, an auto supply store, clothing store, beauty salon, furniture stores, professional offices and the valley's oldest newspaper. Highway 6, the only route through the EagleVail business area has been under construction most of the summer and just recently opened to through traffic.
The public is invited to join the evening party on Tuesday, August 23, and enjoy the new EagleVail swimming pool for free while experiencing the friendly community atmosphere of one of the oldest neighborhoods in the upper valley. EagleVail has undertaken a multi-year revitalization effort to update infrastructure, including building the new solar-heated pool, refinishing tennis courts, upgrading the golf course and many other improvements to the community.
The event is part of EagleVail's SummerFest which continues this week with free Movie Night on Saturday, Aug. 27 on the Great Lawn featuring the classic family film, E.T. the Extraterrestrial at 8 p.m. with a snack bar provided. On Tuesday, August 30, there will be a water polo tournament at the EagleVail Pool. Call the pool to sign up for this 5 on 5 team competition, 970-949-1203.
For details about the pool party and other SummerFest events, contact Kris O'Neill, 970-748-8764.
---

0 Comments on "Free pool day Tuesday as EagleVail SummerFest rolls on"
Be the first to comment below.