Town of Vail gears up for 25,000 spectators for Aug. 25 USA Pro Cycling Challenge time trial
Town announces road closures, changes to bus routes
The USA Pro Cycling Challenge Time Trial on Thursday, Aug. 25 promises to be among the most spectacular events ever held in Vail, reminiscent of the Coors Classic and other world-class cycling previously held here.
Planning for the Stage 3 Time Trial has been under way for months and will culminate when more than 130 of the world's top riders race against the clock over the 10-mile course from Vail Village to East Vail, then four miles up Vail Pass. Approximately 25,000 spectators are expected to be on hand for Vail's Stage 3 event.
The USA Pro Cycling Challenge covers 600 miles over 7 stages, Aug. 22-28, and includes a Stage 4 start in Avon on Friday, Aug. 26.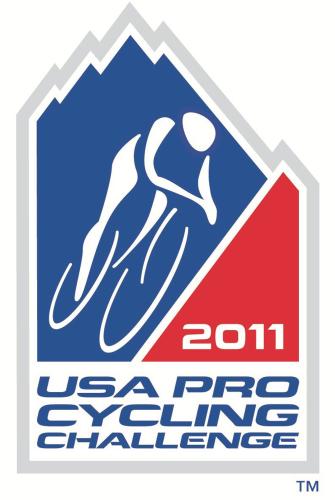 The Town of Vail, in partnership with the Vail Valley Foundation, has been working to coordinate logistics for the Vail Time Trial, which includes temporary road closures, re-routing of buses, overflow parking, free bike storage, spectator zones and concert venues.
Neighborhoods in East Vail and businesses in Vail Village are being alerted of the race-day impacts, which will occur mostly from 11:45 a.m. to 4 p.m. that day. The impacts are contained in a race-day guide being distributed by the Town of Vail to help the community plan ahead. The guide is also available on the web at www.vailgov.com/ProCyclingChallenge.
The Aug. 25 Vail Time Trial race will take place from 1 to 4 p.m. Prior to the start of the race, honorary forerunners will be riding the course from 11:50 a.m. to 1 p.m. Other activities include a Bike Expo in Vail Village from 11 a.m. to 4 p.m. and a free concert at Mountain Plaza in Vail Village from 5 to 7 p.m.
"This will be a significant event for Vail and we recognize the personal inconveniences it will create for some of us, yet the international exposure it will bring to Vail will be tremendous," said Mayor Dick Cleveland. "We're encouraging the community to become actively involved in assessing the impacts and making adjustments accordingly so we can enjoy the race and keep the athletes and spectators safe."
Cleveland also advises signing up to receive real-time traffic alerts via www.ecalert.org.
Among the day's impacts will be temporary road closures between 11:45 a.m. and 4 p.m. as follows:
All of South and North Frontage Roads will be closed from Vail Valley Drive (golf course bridge) east to East Vail.
All of Bighorn Road in East Vail will be closed. Use Columbine Drive for emergency-only access crossing.
I-70 East Vail Exit 180 off-ramps will be closed.
In Vail Village, Willow Bridge Road, Gore Creek Drive, Bridge Street, Hanson Ranch Road and East Meadow Drive will be closed to vehicles.
In addition, neighborhood access restrictions will be in place, also from 11:45 a.m. to 4 p.m.:
Vail Valley Drive will have limited access in a one-way counter-clockwise direction during the race. Vehicles will be stopped at the intersection of Vail Valley Drive and Gore Creek Drive and at the east Vail Valley Drive intersection with South Frontage Road (golf course bridge) to allow racers to travel through the intersection.
No vehicles over 8 feet in width and 20 feet in length will be allowed past the entrance to the Vail Village parking structure during the race.
Westbound South Frontage Road from Vail Valley Drive (golf course bridge) west will be open during the race.
No parking will be allowed on town streets.
Emergency exiting from Booth Creek, Bald Mountain and East Vail neighborhoods will be accommodated by race and emergency service personnel. Dial 9-1-1 for emergencies.
Forest Road/Beaver Dam Road residents are encouraged to use the West Forest Road access near the Eagle River Water & Sanitation District facility.
Public parking restrictions will include the following:
The top deck of the Vail Village parking structure will be closed from 6 a.m. Aug. 24 to 7 p.m. Aug. 25.
The Ford Park upper parking lot will be closed from 7 p.m. Aug. 24 to 8 a.m. Aug. 26.
Town of Vail transit service will be modified from 11 a.m. to 4 p.m. on Aug. 25 as follows:
There will be no service on the Golf Course route.
For the East Vail route, buses will leave the Vail Village Transportation Center from the top deck on a regular basis and express on eastbound I-70 to the East Vail Exit 180. The route continues on Bighorn Road to the intersection of Bridge Road. From there, buses travel onto Bridge Road, then Lupine Drive and Columbine Drive until intersecting with the race course along Bighorn Road. From there, buses will use Streamside Circle West to Streamside Circle East where they will follow the regular East Vail bus route (Meadow Drive to Main Gore Drive South). From Main Gore Drive South, the bus route will extend to Main Gore Circle and return to Juniper Lane until it connects with Meadow Drive after which it winds back through the residential neighborhood retracing the temporary eastbound route.
The following East Vail bus stops will be serviced:
Bridge Road near Gore Creek (temporary)
Intersection of Lupine Drive and Columbine Drive (temporary)
South of the intersection of Columbine Drive and Bighorn Road (temporary)
Streamside Circle
Timber Falls
Vail Racquet Club
Bighorn Park
Meadow Lane East
Meadow Drive
Juniper Lane
Near the intersection of Main Gore Drive and Gore Circle (temporary)
In-town bus service will use South Frontage Road in place of East Meadow Drive (Farmers Market route) with service to the Vail Transportation Center from 11 a.m. to 4 p.m. on Aug. 25, while service to Vail Valley Drive and Golden Peak on the in-town route will be unavailable during that time.
Pedestrian access to Vail Village businesses will be maintained at all times during the event. Fencing will be used to separate the race course from the spectators. Designated crossings will be used for additional pedestrian access.
On-street loading and delivery in the Village Core area will be limited from 10:30 a.m. Aug. 24 through all day Aug. 25 for the race and set up. Loading and delivery will be accessible via Mountain Plaza at the base of the Vista Bahn during this time frame. Most areas except for Solaris will have some access until 5 a.m. Aug. 25. All on-street delivery vehicles must be out of the Village by 5 a.m. Aug. 25.
Passenger vehicles will be able to access or leave the Sitzmark Lodge and Gasthof Gramshammer until 10:30 a.m. on Aug. 25. Gore Creek Drive should re-open by 6 p.m. after the race.
Access to LionsHead Village will not be impacted by the race other than the large amount of traffic and parking the race is expected to generate.
Event planners are encouraging spectators and commuters to use public transportation, carpool or ride their bikes into Vail on race day as parking will be limited. ECO Regional Transit will offer free express bus service from the Beaver Creek parking lots to the Vail Transportation Center from 9 a.m. to 6 p.m. every 30 minutes that day. The first 2,000 passengers will receive free commemorative cowbells to cheer on the athletes. For those who ride their bikes, free secure bike storage will be offered from 9 a.m. to 6 p.m. in the west field at Ford Park, courtesy of Ski Club Vail and Vail Police volunteers.
Limited free parking will be available on a first-come, first-served basis in the lower levels of the Vail Village parking structure as well as all levels of the Lionshead parking structure, followed by overflow parking on the North and South Frontage Roads (north side only) west of Vail Valley Drive. Use m.vail.com for real-time parking structure updates. On-street, neighborhood parking will be prohibited townwide, as well as parking on the shoulders of I-70. No additional parking will be available in East Vail or Ford Park.
The best viewing areas for the Time Trial will be along the course route in Vail Village and at the climb on Old Highway 6 to the finish. Consider riding a bike from Vail Village or head to the top of Vail Pass and ride down to the finish area. Another option is to use the East Vail bus route to access outlying spectator areas or for those wanting to walk up the race course on Old Highway 6.
The easiest access to Ford Park will require riding the bus to the nearest stop, due to closure of the Ford Park parking lot; some walking will be required. For ADA access, call 479-2178. Access to and from the Vail Golf Club will flow in a one-way loop on Vail Valley Drive from the east end of the Village parking structure. Golfers should allow extra time when heading to play golf on race day.
Town of Vail municipal services will be limited on Aug. 25 as town employees will be assisting with the Time Trial. Please call ahead to confirm available services, 479-2100. The municipal building parking lot will be closed during the day while it is used for emergency vehicle parking.

For a listing of events and activities related to the USA Pro Cycling Challenge, visit www.vailgov.com/Pro CyclingChallenge or www.avon.org or www.USAProCyclingChallenge.com.
---

2 Comments on "Town of Vail gears up for 25,000 spectators for Aug. 25 USA Pro Cycling Challenge time trial"