Polis, Suthers, top drug enforcement experts to address marijuana legalization at Vail Symposium
The Vail Symposium is pleased to present a Debate and Discussion on the Legalization of Marijuana and the War on Drugs on August 17th at Vail Mountain School. The discussion features four prominent authorities on this hot topic.
Can we win the war on drugs? And is it a battle worth fighting? Should marijuana be decriminalized or legalized? Congressman Jared Polis, Executive Director of the Drug Policy Alliance Ethan Nadelmann, Colorado Attorney General John Suthers, and former DEA agent Anthony Coulson, will convene in Vail on Wednesday, August 17 at the Vail Mountain School to ponder these weighty questions in a discussion moderated by Vail attorney Rohn Robbins.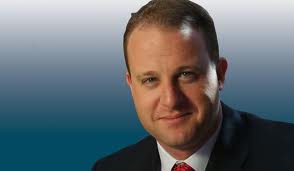 "The Vail Symposium's Hot Topics Series brings relevant programs to our community. We are especially excited to present this program because of its timely nature," said Vail Symposium Board Member Carole Feistmann. "It's likely the Colorado voters will see an initiative regarding this issue on the ballot soon. This program will serve as a critical educational event to get people thinking and talking about the importance of this topic. "
Congressman Jared Polis, a Democrat representing Colorado's second congressional district, is quickly establishing himself as one of the most outspoken federal critics of marijuana prohibition.
Ethan Nadelmann, is the founder and Executive Director of the New York City-based non-profit organization Drug Policy Alliance, the leading organization in the U.S. promoting alternatives to the war on drugs. Described by Rolling Stone as "the point man for drug-policy-reform efforts," Nadelmann is one of the world's most respected and high profile critics and commentators on U.S. and international drug control policies.
Colorado's 37th Attorney General John Suthers has been recognized by the Colorado Drug Investigators Association for his dedication to enforcing drug trafficking laws and educating about the effects of illicit drug use. Suthers has also made efforts to improve Colorado's narcotics laws and related public policy issues, including medical marijuana. Suthers, a lifetime Colorado resident, has served as the U.S. Attorney for the District of Colorado, District Attorney for the 4th Judicial District and as Director of the Colorado Department of Corrections.
Anthony Coulson recently retired from the Drug Enforcement Administration (DEA) where he was the Assistant Special Agent in Charge of the DEA's Tucson District Office and directed the Federal Government's drug enforcement strategy in Southern Arizona. Coulson is currently the President of NTH Consulting, Inc., and Director of ADAPTE International, a non-profit company of Strategic Applications International. Coulson focuses on substance abuse policy for U.S. and international organizations and governments.
The discussion starts at 6:00 p.m., following a reception at 5:30 p.m. Tickets are $15.
Call 970-476-0954 or visit www.vailsymposium.org to purchase tickets or for more information.
---

1 Comment on "Polis, Suthers, top drug enforcement experts to address marijuana legalization at Vail Symposium"