Women's Empowerment Workshop in Vail Sept. 15-18 'a spa for the soul' combined with adventure camp
Rock climbing, rafting, hiking, photography and working with horses may sound like summer camp activities, but Women's Empowerment Workshop in Vail, Sept. 15-18, uses these activities to guide women to new depths of self-awareness and personal power. It's all part of a unique four-day retreat that includes life coaching, yoga and meditation, six webinars, five women authors and two internationally-known women activists.
"There really is nothing else quite like this. Consider it a spa for the soul, and an adventure camp combined," offered co-founder Susie Kincade. "The key is the experiential aspect. We'll take women outward into nature to guide them deeply inward. The natural world connects us to everything and to our own wisdom, creativity and power. We'll teach skills to access that wisdom and power, and anchor them solidly in the body experience; then women can use them anytime, anywhere, from the family room to the boardroom."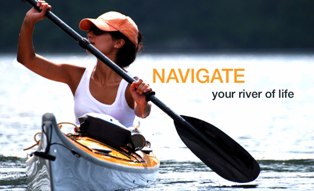 Women's Empowerment Workshop delivers this empowering experience with a cadre of world-class outdoor guides from Colorado, along with wilderness therapists, authors and teachers of women's inner wisdom, including life coach Dr. Joan King and nationally-known equine Gestalt specialist Melisa Pearce. And to top it all off, the workshop presents two inspiring, global visionary speakers.
Keynote speaker, Lynne Twist, author of Soul of Money, founder of Pachamama Alliance and Four Years Go, will help women ignite their inner fire and bring their highest self to the world. Shannon Galpin, founder of Mountain2Mountain, will inspire women with her story as a single mother who overcame her own challenges to create opportunities for girls and women in war-torn parts of the world.
The workshop is designed for women of all ages and physical abilities. It is for women who are in transition, or maybe questioning how to meet their full potential in life. And women who are nurturers and want to be rejuvenated; or who are in a position of authority and want to learn how to wield that power for best results. Women who seek to raise their own self-awareness, cultivate creativity and communicate emotional authenticity. Women who want to engage in nature and learn from it. In short, Women's Empowerment Workshop is a retreat for any woman who wants to be her absolute best — for herself, her family, community and world.
The outdoor explorations will meet each woman where she is in her life, and then nudge her to look deeper and push her edges. For instance, women will learn river skills and how to apply them to life, such as when and how to "eddy out," and how to scout rapids and navigate turbulent waters. Rock climbing will teach skills for overcoming obstacles in life, how to problem solve, teamwork and communication. Healing through horses helps participants discover how to trust their authentic emotions, and nature photography will teach perspective, patience and how to listen to oneself.
"These activities have plenty to teach, both metaphorically and practically, but a person can't really get the full benefit of it without getting out there and embodying the experience," Kincade said.
The workshop also includes Women's Inner Wisdom seminars that offer valuable self-nurturing and emotional discernment techniques. Daily meditation and yoga, healthy, organic meals, and networking with other amazing women in the spectacular autumn setting of the Vail Racquet Club will round out the retreat.
To register or learn more, visit www.womenempower.us, or call toll-free, 877-595-8622. The retreat costs $1,450 for all activities, seminars, and meals; not including lodging. Space is limited and a $200 deposit will hold a place. Women's Empowerment Workshop is offering $100 off for each friend a participant brings and the Vail Racquet Club offers beautiful condominiums for groups or single participants, all at exceptional rates.
Women's Empowerment Workshop is sponsored by Vail, Gaiam, All Season's Chalice, Envision.Believe.Create Marketing, VIP Travel Adventures, Touched by a Horse, Timberline Tours, Adventure Travel Guides International, Jamit Publishing, Cellular Wisdom, Healthy Living Marketing, the Bookworm, Soul of Money Institute, Mountain2Mountain, and Elite Limousine.
---

32 Comments on "Women's Empowerment Workshop in Vail Sept. 15-18 'a spa for the soul' combined with adventure camp"