Hardscrabble bluegrass band kicks off summer FAC atop Vail Mountain at Eagle's Nest
Vail's original mountaintop Friday Afternoon Club (FAC) welcomes Hardscrabble this Friday, July 1 from 5-9 p.m. at Eagle's Nest.
Based out of Eagle, Colo., the band has created a name for itself in the Eagle Valley with a unique blend of traditional bluegrass and colorful renditions of crowd favorites from bands like Sublime, The Grateful Dead and even Snoop Dogg. Performing a musical style influenced by a wide variety of genres, Hardscrabble delivers a lively show for audiences of all ages and musical backgrounds.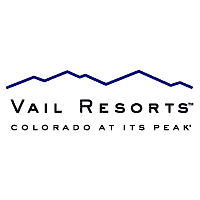 Festivities begin at 5 p.m. every Friday throughout the summer on Talon's Deck Grill. Guests and locals alike can kick off the weekend with free live music and activities, food and drink specials, and more all while enjoying amazing sunsets and the best views in the valley.
All performances are free and the Eagle Bahn Gondola is free to 2011-2012 pass holders and children ages four and under. Guests who have not yet secured a pass for next winter can purchase one at www.epicpass.com. Children ages 5-12 years old also ride free when accompanied by a paid adult (limit three children per paid adult).
After 4 p.m. lift tickets can be purchased for $15, which includes a $10 credit voucher valid for the purchase of on-mountain food and beverage at Talon's Deck Grill and Bistro Fourteen, or Adventure Ridge activities. Or, grab a complimentary shuttle to Game Creek and use the voucher towards sunset appetizers and drinks on Game Creek Restaurant's deck overlooking the Vail Valley. The last ride up the Eagle Bahn Gondola during evening operations is at 9 p.m.
The 2011 summer FAC band lineup includes:
• July 8 Boneless
• July 15 Bluzilla
• July 22 Sloppy Mountain String Band
• July 29 Uncle Knuckle
• Aug. 5 The Sessh
• Aug. 12 Andrews McConathy & Friends
• Aug. 19 Sloppy Mountain String Band
• Aug. 26 Boulder Acoustic Society
• Sept. 2 Frogs Gone Fishing
For more information about Vail Mountain and FAC, visit www.vail.com, or stop by the Mountain Information Center in Lionshead open daily from 9 a.m. – 4 p.m. or call (970) SKI-VAIL (754-8245).
---

1 Comment on "Hardscrabble bluegrass band kicks off summer FAC atop Vail Mountain at Eagle's Nest"