New West Vail fire station to hold community open house with free barbecue
A community open house to celebrate the completion of Fire Station 3 in West Vail will take place from 5 to 8 p.m. Friday, July 1. Members of the public are invited to join current and former firefighters and the Vail Town Council for station tours, training demonstrations and a "Hose Uncoupling Ceremony," which is scheduled for 5:20 p.m.
The event will also include a free barbecue and giveaways for kids. Parking for the event will be allowed on the Frontage Road west of the station, per authorization by the police department for neighborhood special events.

The station, located at 2399 North Frontage Road West, received its temporary certificate of occupancy on April 12 after 11 months of construction. Final landscaping is scheduled to be completed by the second week of July.
Staffed by a minimum of three firefighters on a 24-7 basis, the station was built to improve the town's overall emergency response time, joining Fire Station 1 in East Vail and Fire Station 2 in Vail Village. The new station has averaged 11 to 12 calls per week since its initial opening in April. Average response times to medical emergencies in West Vail are running less than 2 minutes from time of notification.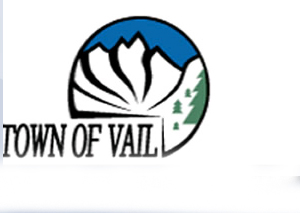 At 15,500 square feet, the new building accommodates all 12 of the department's resident firefighters, as well as the full-time crew, plus offices for fire administration and fire prevention. Also unique to the station is the incorporation of multiple training props the department uses for confined space training, ventilation training, ladder operations and rappelling, which will be featured during the open house.
In addition, the station has been designed for environmental efficiency and is a candidate for LEED Gold certification pending final commissioning. Leadership in Energy and Environmental Design is an internationally recognized green building certification system. It measures energy savings, water efficiency, improved indoor air quality and stewardship of resources and sensitivity to their impacts.
A proud moment in Vail's history, Vail Fire Station 3 is the town's first new facility since construction of the Donovan Pavilion in 2003 and the Vail Gymnastics Center in 2004. Funding for the $5.3 million project included use of $3.7 million in general fund reserves and the remainder from the capital projects fund. By using available resources, the town saved approximately $4.2 million in projected financing costs.
Drahota Construction served as the general contractor and approximately 60 percent of the subcontractors were local. At the height of construction, there were 50 to 60 construction workers on site.
For more information about the open house, contact Deputy Fire Chief Mike McGee at 479-2135. Also, mark your calendars for two community picnics sponsored by the Vail Town Council. The first is on July 12 at Ellefson Park in West Vail, followed by a gathering on Aug. 9 at Bighorn Park in East Vail. Both picnics take place from 11:30 to 1 p.m. with free food and drink while supplies last.
---

49 Comments on "New West Vail fire station to hold community open house with free barbecue"