Plant a tree, get a lift ticket to ski Vail
Vail Mountain and Vail Resorts Echo invite community volunteers to join employees for the annual mountain cleanup, scheduled for Wednesday, June 29. Also, in keeping with one of Vail Resorts Echo's key focus areas of environmental stewardship, 1,500 lodgepole saplings will be planted on Vail Mountain in an effort to help reforest areas affected by the mountain pine beetle.
Following traditional cleanup efforts in the morning, a limited number of volunteers will have the opportunity to plant the lodgepole saplings supplied by the U.S. Forest Service for the second consecutive year. Planting will take place across approximately 30 acres of terrain where lodgepole trees affected by the mountain pine beetle were cleared or thinned in 2008 and 2010. Vail Mountain, in combined effort with the U.S. Forest Service, anticipates continued tree planting efforts on an annual basis in areas that have been impacted by the mountain pine beetle.
"Last year's mountain cleanup at Vail was our most successful effort to date with more than 450 community and employee volunteers," said Adam Bybliw, Vail Mountain's environmental manager. "Not only did we collect nearly 30 cubic yards of trash from the mountain, but 1,500 spruce seedlings were planted in areas affected by the mountain pine beetle."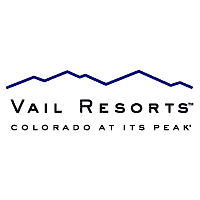 All volunteers are encouraged to pre-register at the Mountain Information Center and complete release waivers prior to cleanup day. Volunteers are asked to meet at the base of the Eagle Bahn Gondola (#19) in Lionshead by 8 a.m. with their own work gloves, water, sun block, hat, snacks, sturdy hiking shoes and clothing for inclement weather. A limited supply of gloves for cleanup and tools for tree planting will be made available. Teams will be transported up the mountain at 8 a.m., provided with trash bags and directed to specific cleanup sites. In the case of severe weather, a decision will be made the morning of the clean up whether or not to continue or postpone the cleanup.
At noon, the Vail Mountain dining staff will host a complimentary barbecue at Eagle's Nest for all volunteers, at which time a single-day complimentary lift ticket voucher for the 2011-2012 winter season will be distributed to volunteers. After lunch, teams will meet again to continue cleaning and hike down to the base area on assigned runs. Those who choose not to walk down the mountain may download the Eagle Bahn Gondola.
The first 60 volunteers who pre-register to plant trees will receive a second ticket for their additional time and efforts. Tree planting volunteers will meet at 1 p.m. at Eagle's Nest for further instructions from team leaders. Groups will depart to various locations and will plant for approximately two to three hours before downloading the Eagle Bahn Gondola or being shuttled down the mountain.
To pre-register, provide your name and the number of people in your party to the Mountain Information Center in Lionshead, open daily from 9 a.m. – 4 p.m. or via phone at (970) 754-VAIL (8245). All volunteers will need to complete and sign a liability release and bring it with them on the day of mountain cleanup in order to participate. Liability releases are available in the Mountain Information Center or online at www.vail.com/mountaincleanup.
Vail Resorts Echo, the Company's social responsibility and environmental stewardship program encompasses three core efforts – charitable giving, volunteerism and environmental stewardship. For more information, visit www.vailresortsecho.com. For more information about Vail Mountain go to www.vail.com.
---

0 Comments on "Plant a tree, get a lift ticket to ski Vail"
Be the first to comment below.