USA Pro Cycling Challenge announces specifics of race route
The USA Pro Cycling Challenge, a free event to the public taking place in Vail, Avon and other venues in Colorado August 22-28, has announced the specifics of the route that 128 of the world's best professional cyclists will take when they compete for seven days in this inaugural year. From climbing two 12,000-foot mountain passes in one day, to sprint lines in some of the most scenic locations on earth, the USA Pro Cycling Challenge promises to be the most challenging race in America.
Beginning with an extraordinarily fast Prologue time trial in Colorado Springs, to the Queen Stage between Gunnison and Aspen where athletes will test their endurance and altitude adjustment when they have to climb both Independence Pass and Cottonwood Pass in one day, to the final stage drama over Lookout Mountain and into downtown Denver, cyclists will be tested like never before, and spectators will have ample opportunity to view what they love most about professional cycling races.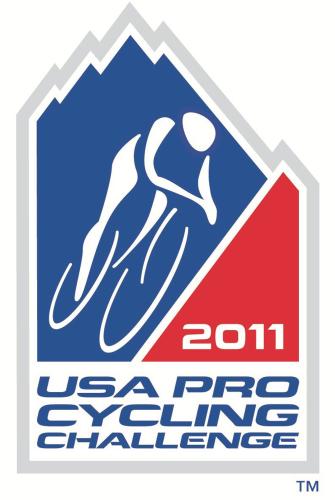 "The Tour de France has Col du Galibier which crests at 8,600 feet, the Giro d'Italia has Passo Giau which crests at 7,300 feet, but the USA Pro Cycling Challenge has Cottonwood Pass and Independence Pass both cresting at 12,000 feet. What's really remarkable is that the athletes will ride both these passes in one stage," said Shawn Hunter, co-chairman of the USA Pro Cycling Challenge. "There is no better place in the world for athletes to test their endurance and pure athleticism than Colorado, and there is no better place to watch a professional cycling race than in the Colorado Rockies."
The announcement comes just weeks before a new Web site is launched, packed with details of who to watch each day, insider information on the expected strategies of the cyclists, exact locations of King of the Mountain lines and sprint lines, and suggested spots for viewing the best action. Even now, you can find details about the 11 host cities, specific route maps and elevations, and a video highlighting the route at www.usaprocyclingchallenge.com.
"This course is exceptionally designed to appeal to all cyclists," said Jim Birrell of Medalist Sports, the producer of the USA Pro Cycling Challenge and other professional cycling events. "We'll have incredible climbs and many unique opportunities for sprinters to show what they're worth. But no other race in the world puts riders through the challenges and drama of constant altitude for seven days."
Stage Details
Prologue: Colorado Springs – August 22
With riders released at one minute intervals, they will descend out of Garden of the Gods at an incredibly fast pace, reaching speeds up to 50 miles per hour or more. This is a great spectator stage, because the riding will be very fast, with many dramatic turns on the downhill for viewing, and one viewing spot will allow you opportunity to see each individual rider and their personal strategy for negotiating fast turns and high speeds. This stage will also bring out the best of the best technology – teams will be breaking out their ultimate speed vehicles in their quest to wear the yellow jersey during the first road stage. The Prologue takes the cyclists 5.2 miles out of Garden of the Gods, through Old Town Colorado Springs and into downtown for the finish at Cascade and Colorado.
Stage 1: Salida to Crested Butte/Mt. Crested Butte - August 23
Starting in downtown Salida at F Street and Sackett, racers will take a circuit through downtown before heading on their way on this 100 mile course to Mt. Crested Butte. The first climb up 11,315-foot Monarch Pass forces the riders to gain 3,250 feet in elevation over 13 miles, and will be their first taste of the oxygen-deprived Colorado high altitude as well as the first King of the Mountain line. After this challenge, the cyclists will have two sprint lines to compete for – one in Gunnison and one near the finish line in Crested Butte. With a sprint line so close to the finish, competitors will have to decide which line to expend their energy racing for – because both will be impossible in a finish like this one. In this unique finish equation, the competitors in Stage 1 will close out the day on an uphill climb, from the lower area of Crested Butte to the finish line on Mt. Crested Butte – the USA Pro Cycling Challenge's only mountain top finish.
Stage 2: Gunnison to Aspen - August 24
The Queen Stage is the crown jewel of the seven stages. The journey from Gunnison to Aspen will be the hardest, longest and highest of the race, summiting two 12,000-foot peaks in one day. This promises to be the toughest stage in America, and the toughest day of racing of the entire year. Starting at Main Street and Virginia Street in the authentic Western town of Gunnison, the cyclists will travel through Gunnison National Forest and then ascend 2,740 feet over 13.7 miles to reach the first King of the Mountain line of the day on top of 12,126-foot-high Cottonwood Pass, the highest point during this seven-day race. In a unique twist, the ascent up Cottonwood Pass is on a dirt road, an extra challenge for these racers' thin road tires. After a tough climb and a fast descent comes another beautiful but grueling climb up Independence Pass. The road is narrow and steep with a 6.5% gradient and numerous switchbacks. This second King of the Mountain line will certainly separate the true competitors from the peloton. At 12,095 feet, the oxygen level is only 60 percent that of what athletes inhale at sea level. After 131 miles, this take-no-prisoners stage ends in downtown Aspen on Main Street at Galena, in the shadow of the Maroon Bells, Colorado's most photographed mountain peaks.
Stage 3: Vail Time Trial - August 25
Starting in the heart of Vail Village at Meadow Drive and Willow Bridge, this individual time trial offers a completely different challenge from the Prologue – this one goes uphill. With prime viewing spots at the start line in this quintessential alpine village and on the last three miles of the climb up Vail Pass, this 10 mile course offers excitement and beauty the whole way. Competitors will finish going uphill toward Vail Pass, three miles from the summit.
Stage 4: Avon to Steamboat Springs - August 26
After a punishing Queen Stage and an uphill time trial, these cyclists will be longing for an easier day. But the rolling terrain of Stage 4, with a net elevation change of 5,000 feet from start to finish, will provide spectators with one of the more interesting and dramatic days of racing. Without significant climbs or high-speed descents, cyclists have numerous opportunities for breakaways, fighting for every mile of pavement and risking everything for King of the Mountain and sprint line points. The day starts in Avon on Lake Street and Benchmark Road and travels along Riverfront Lane to Colorado Route 131 through Wolcott and Oak Creek, following 83 miles of scenery to the finish line in downtown Steamboat Springs at 6th and Lincoln.
Stage 5: Steamboat Springs to Breckenridge - August 27
The celebration in Steamboat moves to Werner Mountain, where the cyclists will take off under the watchful eye of Steamboat's primary ski hill. This will be another opportunistic stage with ample opportunities for breakaways and aggressive racing, but this time with a true mountain pass. Following US 40 south and east out of town, the double-summit Rabbit Ears Pass will host a King of the Mountain line and ample viewing opportunities. A sprint line in Kremmling will then lead to more breakways alongside the scenic Green Mountain Reservoir along Colorado Route 9 and fights for the finish line in Breckenridge, ending 106 miles of racing in what may prove to be the fastest road race finish during the seven day tour. After winding through Dillon, Keystone and the final KOM on Swan Mountain the cyclists will enter Breckenridge and race to the finish line downtown at Main and Wellington Street.
Stage 6: Golden to Denver - August 28
The final stage takes us along another highly anticipated route – the climb up and the descent down the treacherous Lookout Mountain, where the overall King of the Mountain winner will be decided. Racers will start under Golden's famous "Howdy Folks" welcome arch, take a northern loop out of town, ride past the start line a second time, and then make the challenging ride up Lookout Mountain. At an average 6.1 percent grade and 1300 feet of elevation gain over 4.8 miles, this section provides an intense challenge on the tour's final day. After a treacherous descent down the winding roads of Lookout Mountain, the cyclists are back again for a third time past the start line in Golden. With three opportunities to see the cyclists test their strength and strategy, the Golden start line will be one of the most coveted viewing spots of the entire race. The racers then speed toward Denver, where they take six laps of a five-mile circuit along Speer Boulevard before heading past the original Quiznos store at 13th and Grant to reach the finish line in Civic Center Park. An exciting five-mile circuit, the monumental finish line, and the most-watched day of the race will leave nothing to be desired as the first winner of the USA Pro Cycling Challenge is crowned in the Mile High City on August 28.
About the USA Pro Cycling Challenge
The USA Pro Cycling Challenge is expected to be the largest spectator event in Colorado history and one of the largest sporting events to ever take place in the United States. For seven consecutive days, 128 of the world's top athletes will race across more than 500 miles through the majestic Rockies, reaching higher altitudes than they've ever had to endure, more than two miles in elevation. It's the best of the best in professional cycling, competing on a challenging course through some of America's most beautiful scenery.
Spectators of this race will see Olympians, World Champions and Tour de France competitors. Fans worldwide will have access to the competition and riders like never before with the most advanced, interactive online, smartphone and broadcast television experience presented to date in professional cycling. The USA Pro Cycling Challenge is expected to be one of the biggest and best races worldwide... America's answer to the Tour de France.
The inaugural USA Pro Cycling Challenge will take place August 22-28, 2011, starting in Colorado Springs and traveling to Salida, Crested Butte/Mt. Crested Butte, Gunnison, Aspen, Vail, Avon, Steamboat Springs, Breckenridge and Golden, with the final finish in Denver. Visitors to Vail and Avon have a special opportunity to watch two stages of the USA Pro Cycling Challenge within one valley. Vail hosts a time trial on Thursday, August 25th and Avon hosts a stage start on Friday, August 26th. An entire weekend of events surrounding the USA Pro Cycling Challenge is planned for residents and visitors to experience and enjoy in each community.
With more than one million spectators expected at the event, as well as national television exposure on NBC and the cable network VERSUS, the USA Pro Cycling Challenge will be the race to celebrate in America. Visit www.usaprocyclingchallenge.com for all the details on who is competing and how you can watch, or catch us on Facebook or Twitter @USAProChallenge.
---

34 Comments on "USA Pro Cycling Challenge announces specifics of race route"