Bruin break-in on Davos Trail prompts bear awareness tips from Vail Police
Residents are being asked to be diligent about keeping their garbage stored properly now that bear season is underway. The Vail Police Department's first bear report of the season was taken on May 20 when a bear broke into a residence on Davos Trail in West Vail through an unlocked sliding glass door.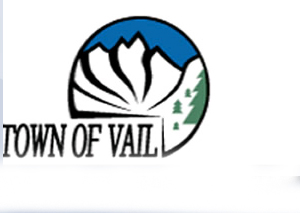 The bear then gained access to the freezer and left a mess of garbage in the home before leaving. The resident was issued a warning for an unsecured garbage container and for feeding wildlife.

Over the next few weeks, the Vail Police Department will be increasing enforcement of existing year-round ordinances to deter bears from accessing easy-to-find food sources.
Since 2007 all curbside trash customers in Vail have been required to use wildlife-resistant containers. In addition, commercial establishments, multi-family complexes and construction sites are required to use enclosures and/or wildlife-proof containers. Also, the placement of curbside containers is restricted to the assigned pick up day and only during daylight hours under provisions of the dawn to dusk ordinance.

In 2010 the Vail Police Department issued 4 summonses and 114 warnings for wildlife related violations. Residents are reminded that bear-resistant containers are compliant only if they are closed and latched properly. For example, if a container has two latches and only one is latched, it is not bear-resistant and a summons will be issued.

Residents also are reminded to avoid overstuffing their containers or placing food-related garbage next to the container. Also, an address must be listed on the can to meet provisions of the town's wildlife protection ordinance.

To avoid bear conflicts at a residence or business the Vail Police Department offers these tips:

--Never store garbage or pet food on porches.
--Keep barbecue grills and outdoor furniture clean.
--Keep bird feeders out of reach of wildlife and bring them in at night.
--Keep ground-floor windows and doors closed and locked.

For more information, call the police department at 479-2200 or visit the town's website at www.vailgov.com.
---

5 Comments on "Bruin break-in on Davos Trail prompts bear awareness tips from Vail Police"