SOS Outreach offers outdoor adventure all summer for kids 8 to 18
School is almost out, and vacation is right around the corner.
For any Eagle County kids looking for something to do this summer, SOS Outreach is offering a variety of outdoor adventures for youth ages 8 to 18, including seven-day backpacking trips.
The trips include seven days of camping, hiking, rock climbing, team building and outdoor learning with experienced wilderness guides. The trips are designed to be educational, character building and affordable at only $350 for the week. All equipment and supplies are included, and trips are held in the White River National Forest under permit from the U.S. Forest Service. Other one-day summer activities include rock climbing, mountain biking and teams ropes courses.
Besides learning a new sport or activity, kids who participate in SOS trips are also taught character values, teamwork, leadership skills and are encouraged by adult mentors.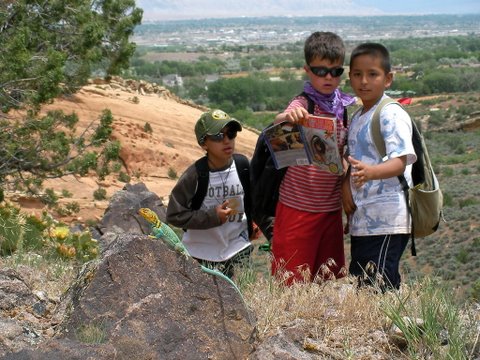 "Youth who come out on a trip with SOS come home with real-life leadership skills and the courage to embrace challenges," said SOS Executive Director Arn Menconi.
SOS Outreach is an Avon-based youth nonprofit that aims to inspire youth to make positive decisions for successful lives through outdoor sports.
To sign up for summer programs, please contact SOS at sos@sosoutreach.org or call (970) 926-9292 begin_of_the_skype_highlighting (970) 926-9292 end_of_the_skype_highlighting ext. 104. For more information on any programs, go to www.sosoutreach.org and click on the "programs" tab.
---

0 Comments on "SOS Outreach offers outdoor adventure all summer for kids 8 to 18"
Be the first to comment below.