Vilar Center adds teen sensation Cosgrove to summer lineup
BEAVER CREEK -- Vilar Performing Arts Center (VPAC) has added three more artists to its summer concert series: Teen television and pop music star Miranda Cosgrove, female vocal trio Wilson Phillips and '60s British invasion band Herman's Hermits starring Peter Noone.
With thousands of young fans across the country, Miranda Cosgrove is one of today's hottest stars. A pop princess and teenage sensation, Cosgrove is the well-known star of Nickelodeon's hit show "iCarly." Now the 18-year-old actress is following her first love, music. Cosgrove sings the theme song for "iCarly," has contributed three additional songs to the "iCarly" Soundtrack and has released two albums, Sparks Fly (2010) and High Maintenance (2011). Cosgrove will perform live in concert for the VPAC's "Back-to-School Bash" on Sunday, August 14 at 8 p.m.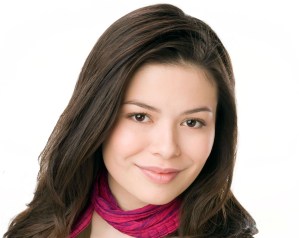 Wilson Phillips bring their extraordinary blend of vocal harmonies to the VPAC on Thursday, July 21 at 8 p.m. The trio's self-titled debut album, released in the '90s, sold over 10 million copies worldwide and scored three number one singles ("Hold On," "Release Me" and "You're In Love") on the Billboard Hot 100. Wilson Phillips' concert in Beaver Creek will feature their original chart-topping songs, as well as select songs made famous by their parents (Beach Boys and The Mamas & The Papas).
Peter Noone achieved international fame as the lead singer of the '60s pop band Herman's Hermits, dubbed the "Original British invasion band." Noone and Herman's Hermits have sold over 80 million records with 20 top 20 hits including: "I'm Into Something Good," "No Milk Today" and "Mrs. Brown You've Got a Lovely Daughter." Herman's Hermits starring Peter Noone make their VPAC debut on Saturday, July 2 at 8 p.m.
The VPAC's 2011 summer concert series will kick off on June 27 with An Evening with Sheryl Crow and will continue with Chris Isaak (7/6), Indigo Girls (7/17), Travis Tritt (7/27), Keb' Mo'(8/4) and Peter Frampton (8/18). The concert series will conclude on Saturday, September 3 with Alison Krauss & Union Station featuring Jerry Douglas.
Tickets for Miranda Cosgrove, Wilson Phillips and Herman's Hermits starring Peter Noone will go on sale Monday, May 23 at 11 a.m. MST online at vilarpac.org, by phone at 888.920.ARTS begin_of_the_skype_highlighting 888.920.ARTS end_of_the_skype_highlighting (2787) or in person at the VPAC Box Office in Beaver Creek or Marketplace Box Office in Vail Village.
The Vilar Performing Arts Center is a project of the Vail Valley Foundation. For more information on the Vail Valley Foundation, visit www.vvf.org.
---

47 Comments on "Vilar Center adds teen sensation Cosgrove to summer lineup"