Town of Vail to consider summer ban on S. Frontage Road parking until both structures fill up
The Vail Town Council has scheduled a public hearing during its regular evening meeting on Tuesday, May 17, to collect citizen comments on proposed changes to the town's summer parking operations.
The proposal would limit use of the South Frontage Road for event parking in a manner that would mirror the town's winter operations. This means the frontage road would be used for overflow parking only after the Vail Village and LionsHead structures fill.
In previous summer seasons, frontage road parking had been allowed immediately after the Village structure filled during events such as the Vail Farmers' Market in Vail Village or events in Ford Park such as the Bravo! Vail Valley Music Festival.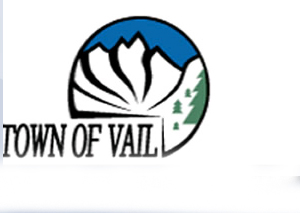 As in the past, summer parking would remain free in the town's structures with the continuation of paid parking at Ford Park on peak days. The summer parking item is listed 11th on Tuesday's regular meeting agenda which has an early start time of 4 p.m. in the Town Council Chambers, 75 S. Frontage Rd. Members of the public are encouraged to take part in the discussion.

The summer operational changes have been proposed to address the Town Council's goal to limit frontage road parking to three days in the summer and 15 days during the winter. Last summer, there were 34 days of frontage road parking. Had the proposed overflow parking policy been in place, the town's goal would have been met, according to Public Works Director Greg Hall. This past winter, there were just seven overflow parking days.

With an expanded list of special events from June through September, Hall is estimating additional resources would be needed to manage summer overflow parking on 67 days. This includes peak event days at Ford Park, Teva Mountain Games, Vail America Days, USA Pro Cycling Challenge, Oktoberfest and the Farmers' Market.
To accommodate the operational changes, the town would require additional parking personnel, dedicated transit shuttles, additional traffic management and enforcement, plus an aggressive communications campaign. Those preliminary costs are estimated at over $100,000 for the season, according to Hall.

The Town Council has been reviewing and adjusting its short-term policies and long-term strategies to maximize the use of town-owned and privately-owned public parking spaces throughout Vail to reduce the frequency of overflow parking. Concerns for pedestrian safety are at the forefront of the discussions.

To forward comments to the Town Council in advance of Tuesday's discussion, e-mail towncouncil@vailgov.com or leave a voice mail at 479-1860, ext. 8.
---

32 Comments on "Town of Vail to consider summer ban on S. Frontage Road parking until both structures fill up"