EagleVail launches ambitious rebranding effort with new pool, new look this spring and summer
A new era for one of the area's oldest established neighborhoods progresses this spring with the gearing up of an ambitious, citizen-driven revitalization of The Community of EagleVail.
Because of years of citizen input and planning, passing a bond issue, hundreds of committee and community meetings, EagleVail is in a position to be building, rejuvenating, improving and replacing infrastructure when many other golf communities are struggling. For starters, the old Eagle Vail logo has been retired and will be replaced with a more modern looking silhouette of an eagle in flight with the words "The Community of EagleVail."
With the new logo will be new signage, sidewalks, buried power lines, general sprucing up of the neighborhood and a new public outdoor swimming pool with family barbecue and picnic area. Toss in hiking trails, pocket parks, two public golf courses and a public pavilion, and EagleVail is becoming a pulsating hub of family outdoor activity and fun. The EagleVail tagline reflects this, as it invites everyone to "Come Play With Us!"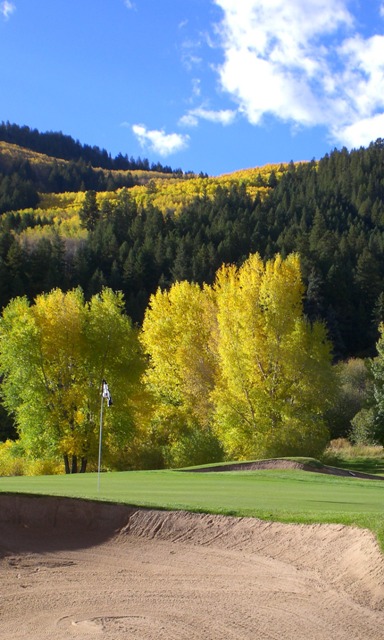 "This is a big year for EagleVail," offered Jeff Layman, Community Manager. "We've been working towards the new pool and many other projects for years. It's great to see them go from being on paper to reality."
Layman credits the tremendous spirit of involvement shown by individual community members. No fewer than eight citizen committees have helped guide EagleVail's revitalization planning and will continue to do so.
"We are extremely fortunate to have so many talented, knowledgeable people here who are willing to be resources for the community," Layman beamed. He added that he is also working with the EagleVail business community to encourage them to be more actively involved in creating a healthy, vibrant business environment. "It feels great to be a community on the move right now, especially when the economic situation is tough for so many. It is a good time to be able to do these projects at affordable costs, create work in the valley and see our neighborhood benefit too."
EagleVail began planning its facelift five years ago when it commissioned a study by the Urban Land Institute to help map out its future. Layman said that keeping the process inclusive to the entire community made it lengthy at times, but in the end, it has and will continue to pay off because everyone is heard, even if their opinion does not carry the day.
A bond issue was passed in 2009 providing funding for the new swimming pool, which began construction last year and will get its finishing touches this spring before it opens on May 14. With six lanes, a separate kiddie pool with special play features, barbecue and lawn areas adjacent to the EagleVail Pavilion, pond and a park, the pool will serve as a family destination and clear centerpiece to activities.
The golf course saw improvements last year as well, including new cart paths, a new driving range ball delivery system, and hole, tee, and sand trap adjustments that will help the flow of play. Work on the golf course will be completed this year.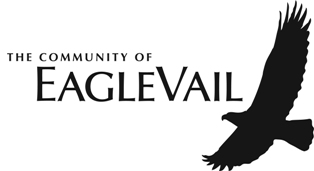 To sweeten the invite for families to come play in EagleVail, EagleVail Golf Club is offering the 2011 Pinnacle Pass with unlimited golf for just $999 through April only, an incredible golfing value. Season pool passes that include golf at the Willow Creek Par 3 course start at $225 for individuals and $400 for families.
In addition to opening the new pool, EagleVail will bury the power lines and paint fences along Hwy 6. Look for new signage to the entrances at I-70 and Eagle Rd., reflecting the new logo and a reinvigorated community.
Motorists will notice traffic calming initiatives on Deer Blvd. and Stone Creek Road, including a lower speed limit of 20 mph, radar feedback, crosswalks and sidewalks, all designed to make the pedestrian experience safer and friendlier.
Some valley citizens are joining to create a community garden. Other citizen committees are working on a detailed master plan, wildfire mitigation plans, flood area mitigation, and Pavilion renovations.
"Overall, this is a very active summer. We have lots to do and will continue making EagleVail a vibrant, exciting family destination!" said Layman.
---

56 Comments on "EagleVail launches ambitious rebranding effort with new pool, new look this spring and summer"