Vail construction season kick-off meeting to provide project overviews at Donovan Pavilion on April 6
An overview of anticipated projects occurring in Vail this year will be presented during the town's annual construction season kick-off meeting from 8 to 10 a.m. Wednesday, April 6 at Donovan Pavilion, 1600 S. Frontage Rd.
Information on public and private construction projects will be available including town projects, utility projects, private developer projects, and their construction impacts to town roads, the frontage roads and adjacent properties.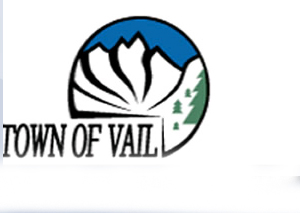 In addition, details will be provided on the town's new development review process that will no longer require multiple permits for each project, the new streamlined three-year contractor registration process plus construction staging parameters, construction noise allowances and contractor parking. Information on OSHA's (Occupational Safety and Health Administration) current issues of concern and contact information also will be available.
Contractors, architects, merchants, residents and others with an interest in construction are encouraged to attend the meeting.
Major town projects anticipated this year include completion of Phase 1 of the Lionshead Transit Center on the north side of the Lionshead parking structure and the start of demolition and construction of the Phase 2 Lionshead Transit Welcome Center on the south side of the parking structure, pending a bid award.
Also underway will be the widening of the shoulder on the north side of the South Frontage Road east of Ford Park to Bald Mountain Road for an improved bike lane with work scheduled to begin April 25 pending Colorado Department of Transportation approval and permits. In the fall, improvements to the charter bus lot east of the Lionshead parking structure are scheduled to take place.
Utility projects coordinated by the Eagle River Water & Sanitation District will be underway in three locations, with the first beginning April 18. Installation of a utility box will occur on South Frontage Road, between Vail Valley Drive and Ford Park, a new water line will be installed along Vail Valley Drive just south of the Pulis Bridge, plus excavation for a new sewer line will occur at the intersection of Aspen Lane and South Frontage Road.
Water and sewer work is also scheduled for late July along the recreation path at Donovan Park near West Gore Creek Drive. In addition, Qwest is making arrangements to install a new phone service line on East Lionshead Circle from the Dobson Ice Arena to the Lionshead bus stop area near Treetops.
Other projects include completion of the First Chair employee housing development in Lionshead, plus two new restaurants in Vail Village and access and parking garage improvements at Vail Spa in Lionshead.
For more information on the construction kick-off, contact Martin Haeberle, chief building official, at 479-2142 or mhaeberle@vailgov.com.
---

28 Comments on "Vail construction season kick-off meeting to provide project overviews at Donovan Pavilion on April 6"