Vail Resorts to spend $30 million on new lift, restaurant, retail at Northstar-at-Tahoe ski area
Vail Resorts, Inc. today announced its plans to spend $30 million on major capital improvement projects at its newest mountain resort property, Northstar-at-Tahoe Resort near Lake Tahoe, Calif., that will greatly enhance the guest experience both on the mountain and in the Village at Northstar for the 2011-2012 winter season.
Plans include the installation of a new high-speed chairlift that will service expanded gladed terrain and additional ski trails, increasing the skiable terrain by 10 percent, construction of a new 500-seat on-mountain restaurant, and new national retail outlets and a signature restaurant in the Village at Northstar to bring additional energy and nightlife to the popular mountain village.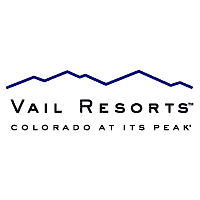 "Northstar-at-Tahoe has been a great addition to our portfolio of world-class resorts and its performance since we acquired it in October 2010 underscores the rationale for our purchase. The initial consumer response to the combination of Northstar-at-Tahoe with Heavenly resort drove strong increases in season pass sales for both resorts, and that has translated into higher visitation, as Northstar-at-Tahoe is currently on track to achieve a record season in terms of visitation and revenue. We believe we are in the early stages of realizing tremendous potential at that resort and are moving aggressively to further elevate the profile of Northstar-at-Tahoe through the addition of a number of new signature amenities for the 2011-2012 ski season," said Rob Katz, chairman and chief executive officer of Vail Resorts.
Katz added, "We have elected to take an aggressive approach with our first-time investments at Northstar-at-Tahoe. The resort already offers a comprehensive experience not otherwise found on the North Shore of Lake Tahoe, and we intend to further widen the gap with more family friendly terrain, more grooming and snowmaking, a best-in-class on-mountain dining experience, and a village experience that is far superior to any other destinations in the region. This will be the first of many steps that will come in future years, as Northstar-at-Tahoe redefines the Lake Tahoe skiing and riding experience."
On-Mountain Improvements
With a vertical rise of 1,440', the new detachable express quad chairlift will be installed this summer on "The Backside" of the mountain, providing access to expanded gladed terrain and new ski trails. The new lift will significantly expand the resort's lift capacity on The Backside, a very popular area of the mountain known for its long, uninterrupted advanced trails and gladed tree skiing. Two new intermediate trails will be served by the lift, and new snowmaking will be installed on both Drifter, an existing ski trail that also provides access to The Backside, and one of the new trails.
In addition to the lift, a new on-mountain restaurant will be constructed this summer, offering 500 indoor seats as well as 200 outdoor deck seats. Centrally located on the mountain near the top of the Tahoe Zephyr Express lift, the new restaurant will be built in Tahoe great lodge style with an open floor plan, large timbers and a huge window wall offering spectacular views of the Pacific Crest. Guests will be able to enjoy a variety of menu options including a Napa salad bar, gourmet pizza and specialty soups and sandwiches. They will access the new restaurant when skiing or riding off of the Tahoe Zephyr Express, Backside Express or Comstock Express lifts as well as the new express lift.
"Installation of the new express lift and construction of the new on-mountain restaurant will offer more terrain and greater access in Northstar's most popular lift area, and add much needed seating on the mountain, making it much easier for guests to have a great lunch experience," said Bill Rock, chief operating officer of Northstar-at-Tahoe.
Village Enhancements
Already a popular gathering area for resort guests of all ages, the Village at Northstar will continue to evolve with an exciting new retail and restaurant tenant mix. Plans for next season include opening national retail outlets of Patagonia and Burton, as well as expanding the North Face store in a new location. The Company also plans to add a new signature restaurant in the Village, and will be making further enhancements to the village experience to add vibrancy and new excitement to an already state-of-the-art base area.
Construction of the proposed capital improvement projects will commence this spring and summer, with completion expected prior to the start of the 2011-2012 winter season. All of the proposed capital projects are subject to the appropriate regulatory approvals.
---

0 Comments on "Vail Resorts to spend $30 million on new lift, restaurant, retail at Northstar-at-Tahoe ski area"
Be the first to comment below.