Vail Valley Foundation, Vail Symposium present free screening of 'Waiting for Superman' at Vilar Center
U.S. Sen. Michael Bennet, state Sen. Michael Johnston to discuss challenges of education reform
With the current state of the national education system under the microscope and administrators fighting for much needed change, the Vail Valley Foundation has joined forces with the Vail Symposium to bring Davis Guggenheim's critically acclaimed film, Waiting For Superman, to Beaver Creek Wednesday, March 16, for a special free screening at the Vilar Performing Arts Center.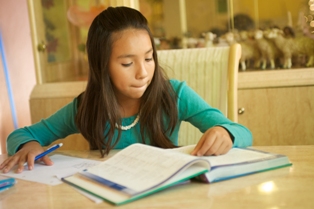 In addition to the film, which is scheduled to begin at 6:30 p.m., the evening is also slated to include an in-depth panel discussion following the screening, featuring nationally recognized education experts. Those wishing to attend the film and discussion will need to pick up their free tickets beginning Saturday, March 12.
"Waiting For Superman is an incredibly important film," explained Jean McSpadden, Director of Education for the Vail Valley Foundation, "and one that everyone concerned about our children and our future should see. The film has helped launch a national movement for real and lasting change."
Guggenheim reminds viewers that education "statistics" have names: Anthony, Francisco, Bianca, Daisy, and Emily, whose stories make up the engrossing foundation of Waiting For Superman. As he follows a handful of promising kids through a system that inhibits, rather than encourages, academic growth, Guggenheim undertakes an exhaustive review of public education, surveying "drop-out factories" and "academic sinkholes," methodically dissecting the system and its seemingly intractable problems.
Opening remarks for the evening will be provided by U.S. Senator Michael Bennet, while the special panel will be moderated by National Public Radio education correspondent Larry Abramson. The panel will also be comprised of Charter School Growth Fund President and CEO Kevin Hall, Green Dot Public Schools founder Steve Barr, Colorado State Senator Michael Johnston and Eagle County School District superintendent Sandra Smyser.
"This promises to be an engaging and inspiring evening," added McSpadden. "Waiting For Superman not only examines the problems, but it also shows what is possible. The message is one that people will want to share with family and friends."
Free tickets for this special evening will be available beginning March 12, with a limit of four tickets per person. Tickets may be picked up from the Vilar Center Box Office in Beaver Creek, along with the new Marketplace Box Office in Vail Village.
The Vilar Center Box Office will be open from 11 a.m. to 5 p.m. on March 12, 2 p.m. to 5 p.m. on March 13 and 9 a.m. to 5 p.m. March 14-16. The Marketplace Box Office will be open from 11 a.m. to 5 p.m. on March 12 and March 15. The Vilar Performing Arts Center features seating for 530 people.
The special free screening of Waiting For Superman is just one project of the Vail Valley Foundation's full slate of valley-wide education initiatives. For information on all of the Foundation's education programs and projects, visit
www.vvf.org
.
---

2 Comments on "Vail Valley Foundation, Vail Symposium present free screening of 'Waiting for Superman' at Vilar Center"