Are you financially prepared for Colorado's wildfire season?
The wildfire season is upon us here in Colorado. While many people prepare by putting together an evacuation plan and taking measures to protect their homes, the process of getting finances in order tends to get overlooked during this time. Regardless of your annual income or assets, financial preparedness is critical to resuming daily life following a wildfire. As there is often little warning before a wildfire strikes, it is imperative to have a plan in place should the time come.
We've put together 5 steps to take now to help ensure your financial needs are covered in the event of a wildfire.
1. Organize Important Papers
Gather together all the important financial records that you may need on a daily basis and in the event you can't return to your home. This includes health, life and property insurance policies, credit card and bank account information, auto registration and title papers, as well as any real estate deeds. These are all documents that might be necessary to start filing claims immediately after a wildfire, so be sure to have your account numbers and claims contact information included.
In addition, you may also want to have copies of birth certificates, adoption papers, marriage license, social security cards, and your previous year's tax returns in case you need to certify your identity or household income.
2. Create Secure Storage
Place all of your important documents and emergency cash in a locked, waterproof and fireproof container to have ready to take with you in the event of an evacuation. If you are unable to make it to your home before disaster strikes, having these items in a safe box will hopefully protect them. One of the most stressful tasks following a disaster is being able to locate these documents and policies and knowing where to call. You can save a great deal of time and headache by having it all in one place now.
3. Withdraw "emergency cash" to have if needed
You should plan to have 3-5 days' worth of spending money on hand in the event you can't withdraw money from a bank following a fire. Store this money in a safe, possibly alternate place.
4. Enroll in online banking and direct deposit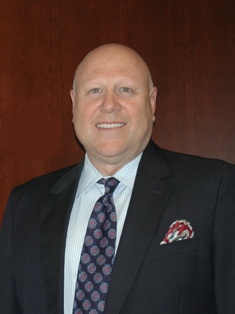 Unless you've already made the move to online banking, you may want to consider doing so. Electronic access to your account allows you to pay bills, transfer funds and monitor your account online, which can make life much easier following a disaster. Make sure you know your login and password information to all banking accounts and look into having your paychecks and other payments - such as social security - directly deposited into your bank account in case mail service to your home is disrupted.
5. Evaluate your insurance coverages and needs
Do this before or at the beginning of wildfire season – you may not have the chance right before a fire strikes. First, be sure all of your policies (home, auto, life) are up to date and check for any potential lapses. You will want to have comprehensive insurance for your assets so that the liability you have based on a natural disaster can be transferred to the insurance company.
Bruce Hemmings is a Financial Advisor and Senior Vice President with the Global Wealth Management Division of Morgan Stanley at Centerra. He can be reached at hemmings@ms.com or (970) 776-5501.
The information contained in this article is not a solicitation to purchase or sell investments. Any information presented is general in nature and not intended to provide individually tailored investment advice. The strategies and/or investments referenced may not be suitable for all investors as the appropriateness of a particular investment or strategy will depend on an investor's individual circumstances and objectives. Investing involves risks and there is always the potential of losing money when you invest. The views expressed herein are those of the author and may not necessarily reflect the views of Morgan Stanley Wealth Management, Member SIPC, or its affiliates. Morgan Stanley Wealth Management LLC. Member SIPC.
---

15 Comments on "Are you financially prepared for Colorado's wildfire season?"