Vail to host open tryouts for hit CBS television show 'Survivor'
This August, Vail will become the hub of regional broadcast television competition as an open call for tryouts for the CBS hit TV show, "Survivor" are held.
For those who want the fun and bragging rights of experiencing a try-out-like experience, the Family Adventure Challenge, in conjunction with the Town of Vail, welcomes all ages to participate a concurrent fun competition.
On Saturday, Aug. 17, beginning at 10 a.m., Vail's International Bridge will be the center of this different kind of excitement. Participants can bring any props or costumes that might help express why they want to be on Survivor. Further information about how to secure a spot can be found at www.bluecreek.com.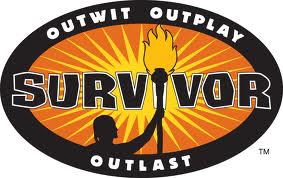 This challenge takes the casting call to the next level of guest and local involvement by offering families and individuals to either enroll or watch as participants compete in the Water Ballon Toss of Death, the Escape from Babagoza obstacle course, Hula-Hoopalooza, and the Great American Apple Stack Challenge, among other hilarious, yet similar challenges. A way for anyone to be a Survivor Star for a Day, this free contest also includes food, beverage and entertainment along the race course way.
The Family Adventure Challenge will also be featured on broadcast television as CBS network affiliates cover both the official try-outs and surrounding festivities. All participants and audience members have a chance to see coverage in local and national publications, as well, as journalists attend this highlight of state-wide summer public competition.
Similar try-outs in other regional areas have drawn thousands of Survivor television show participant hopefuls-although the Family Adventure Challenge has never been offered during other casting calls. With a chance to have all of the fun and competitive spirit of "Survivor" with none of the pain, the Family Adventure challenge is a way for anyone to be a star for a day.
Weekend lodging rates for the Survivor Casting Call/Family Adventure Challenge begin at $129 per night. The television casting call will run from 10 a.m. until 4 p.m., and the Family Adventure Challenge starts at 10 a.m., too.
For more information or to book lodging for the special event, visit www.vail.com and www.bluecreek.com. Prospective Survivor contestants can sign up at www.denver.cbslocal.com/vailsurvivorcastingcall.com; Family Adventure Challenge contestants can register at www.bluecreek.com.
---

17 Comments on "Vail to host open tryouts for hit CBS television show 'Survivor'"