Vail Resorts hires Colorado Parks and Wildlife director Cables
Vail Resorts Tuesday announced the appointment of Rick Cables to vice president of natural resources and conservation of the company.
In this new role, Cables will manage natural resource issues for the company, including land use, water and wildlife, and will work with the appropriate regulatory and government entities in this arena.
Cables will also oversee Vail Resorts' natural resource conservation efforts and provide leadership for the company's environmental efforts. Cables will report to Beth Ganz, vice president of public affairs and sustainability for Vail Resorts.
"We are thrilled to have someone with Rick's vast experience and outstanding track record join the Vail Resorts team. Rick has spent his entire career working to manage and restore healthy forests, watersheds and wildlife habitat and he is intimately knowledgeable about the iconic landscapes that serve as the foundation for all of our resorts," said Rob Katz, chairman and chief executive officer of Vail Resorts.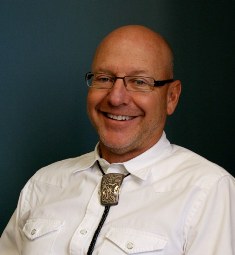 "His strategic vision, leadership experience, regulatory knowledge and commitment to preserving the natural environment will be a tremendous addition to our existing efforts."
Prior to joining Vail Resorts, Cables was director of Colorado Parks and Wildlife. There he oversaw the merger between Colorado State Parks and the Colorado Division of Wildlife, whose 900 employees manage nearly $4 billion in economic activity each year.
Prior to joining the State of Colorado in 2011, Cables had a 35-year career at the U.S. Forest Service (USFS), most recently serving for 10 years as the regional forester for the Rocky Mountain region.
During his time at USFS, Cables promoted awareness of national forests and how they provide significant natural resource and recreational values, and he created groundbreaking forest management public-private partnerships, like the "Forests to Faucets" program with Denver Water.
"I am excited to begin a new chapter in my career," said Cables. "I have always been incredibly impressed with how Vail Resorts looks to balance their growth objectives with a commitment to environmental stewardship and sustainability. Their approach is perfectly aligned with my own vision for how we can create a more sustainable future for our forests by bringing together all of the important stakeholders and developing innovative approaches to protecting our natural resources."
A native of Pueblo, Cables holds a bachelor's degree from Northern Arizona University Forestry School (1976) and served several assignments within the USFS including in the Washington D.C. office before being selected to attend the prestigious U.S. Army War College in Carlisle, Pa., where he graduated in 1990. Cables enjoys skiing, hiking and elk hunting. He and his wife Cindy have three children and live in Boulder.
---

20 Comments on "Vail Resorts hires Colorado Parks and Wildlife director Cables"