Three prominent Vail business leaders join Ascent Sotheby's International Realty
Growing staff prompts opening of second office in Vail Village
Three prominent Vail business leaders, including Frank Johnson, Malia Cox Nobrega and Krista Behr, have joined Ascent Sotheby's International Realty as Associate Brokers. These recent additions brings the total number of staff to 22, including 18 brokers, and contributed to the opening of a second office on Bridge Street in Vail Village earlier this year.
Frank Johnson, Associate Broker
A Vail Valley resident for 30 years, Frank Johnson brings a well-respected background in tourism, hospitality, and real estate sales and consulting to Ascent Sotheby's International Realty. In addition to his work with Ascent Sotheby's International Realty, he is currently serving as General Manager at the Vail Mountain Lodge & Spa, one of Vail's premier boutique health and wellness lodging establishments, and Vice President of Marketing for Gemini Resorts Management, one of the Valley's leading Fractional Real Estate consultancies and management groups.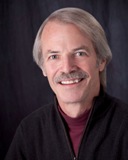 Prior to his current positions, Johnson served as President of the Vail Valley Tourism & Convention Bureau for 14 years, preceded by a 20-year record of growth and impact in the hospitality and resort business. During this period Johnson held sales, marketing and GM positions with Marriott, Hilton, Doubletree and Holiday Inn Corporations as well as independent hotel and condominium resort operations in Aspen, Palm Springs and the Vail Valley. In addition to his work for these companies, Johnson has also served on numerous Boards and Marketing Associations, including Vail Leadership Institute, CO/WY Hotel/Motel Association, Vail Resort Assn., Vail Chamber of Commerce, Vail Community Task Force and 1999 World Alpine Ski Championships, among others.
A native of Jackson, Miss., Johnson holds a Bachelor of Arts from the University of Mississippi. He is married to Tina Fleishman, a private practice clinical psychologist and has two grown children who live in the California Bay Area.
Malia Cox Nobrega, Associate Broker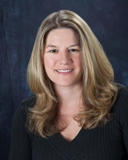 Lawyer-turned real estate professional and Crossroads Realty business owner Malia Nobrega brings a storied background in Vail's real estate industry that spans more than two decades. Having relocated to the Vail Valley in 1979 where she graduated from high school, Nobrega then attended and graduated from the University of Colorado at Boulder where she holds a Bachelor's Degree in Business Administration. She then earned her law degree at the University of Denver College of Law, where she graduated with top honors.
After an initial career in commercial litigation, Nobrega altered her course from law practice to real estate when she moved back to the Vail Valley to start a family with her husband Jay Nobrega. They then purchased Malia's family real estate business, Crossroads Realty & Management, which opened in Vail in the early 1970s. Under their tutelage it has become one of the most reputable property management companies in the Vail area. Combining Jay's background in construction, they then formed and are now partners in Vail Construction Group, which provides luxury residential general contractor services as well as partners in Vail MillWorks, a custom woodwork, cabinetry, flooring, walls, siding and furniture company.
Outside of the real estate arena, Nobrega enjoys golfing, skiing and hiking. She and Jay have two children, Dylan and Logan.
Krista Behr, Associate Broker
Former owner of Mountain Style Window Coverings and valley-wide sales specialist Krista Behr brings a well-heeled knowledge of the Vail Valley and its properties to Ascent Sotheby's International Realty. Shifting to real estate sales in 2011, Behr earned Coldwell Banker's "Rookie of the Year," demonstrating her growing passion as a broker. Her decision to shift to Ascent Sotheby's International Realty was prompted by her desire to align herself with a global luxury brand that is considered one of the foremost technology leaders in the industry.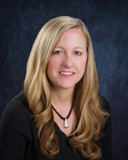 A Vail resident since 1991, Behr was also the former co-owner of Images in Avon, Colo., which sold floor and window coverings, a business she sold in 2004. In addition to her real estate responsibilities, Behr serves on the Vail Board of Realtors education committee, part of her ongoing commitment to learning new skills and increasing her industry knowledge. She is also currently studying for her GRI (Graduate, REALTOR® Institute) certification, a designation held by only 20 percent of Realtors nationwide.
A graduate of Penn State University where she holds a Bachelor's Degree in Business Administration, Behr has traveled throughout Europe, including a year abroad in Strasbourg, France. Outside of the real estate arena, she enjoys hiking, cycling, skiing and Stand Up Paddle Boarding, and also serves as the Volleyball Coach for her daughter's team. She is married to Matt Behr, with whom she has two children, Bergan and Holden.
Ascent Sotheby's International Realty is a boutique real estate brokerage firm specializing in the marketing of luxury residential real estate. Locally owned by Tye Stockton, and James Fangmeyer and Steve Virostek of Triumph Partners, Ascent Sotheby's International Realty is affiliated with the Sotheby's International Realty® network, offering a worldwide brokerage presence that creates a global marketplace to buy and sell properties in the Vail Valley.
For more information on Ascent Sotheby's International Realty, visit www.AscentSIR.com or call 970-476-7944.
---

19 Comments on "Three prominent Vail business leaders join Ascent Sotheby's International Realty"