Creating a 'portfolio with airbags' could help protect against geopolitical risk
I recently invited foreign policy expert, Peter Brookes, to Denver to speak about flashpoints, hot spots and other challenges to international stability and security. Brookes, a Senior Fellow for National Security Affairs with The Heritage Foundation, provided an overview of the unsettled global geopolitical landscape. Among the greatest threats to international security outlined by Brookes are Iran, North Korea, Syria, China, and cyber-terrorism.
Indeed, a recent Morgan Stanley Investor Pulse Poll showed foreign issues at the top of financial concerns among Denver investors. 87% of those polled say they are concerned with increased foreign conflicts, topped only by the issue of the US budget deficit (91%). The survey of 300 Denver area investors with $100,000 or more in investable household financial assets was conducted January to March 2013.
Diversify your Portfolio
Events produced by an unstable global environment could have a major impact on your investment portfolio, creating a need to build what I call a "portfolio with airbags". Make sure your portfolio is diversified. There are asset classes which, in the past, have not correlated directly with stock and bond markets during times of distress. These asset classes are sometimes referred to as "alternative investments" because of their low correlation to stocks and bonds. An investment in alternative investments can be highly illiquid, is speculative and not suitable for all investors. Remember, past performance is not a guarantee of future performance.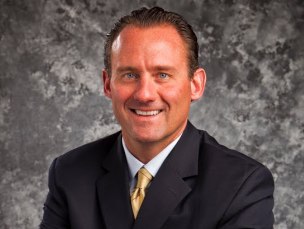 Also, be sure your asset allocation is consistent with your need for both return and risk management; avoid the temptation to "time" the markets.
Investing in International Equities
Concern about overseas events should not cause investors to ignore overseas investment opportunities. The Investor Pulse Poll showed that many investors tend to steer away from non-U.S. investment opportunities, despite the higher economic growth rates in countries such as Brazil and China. According to the survey results, countries identified by Denver investors as "good" places to invest are the U.S. (55%), China (44%), Brazil (41%) and India (37%). Far fewer see the Middle East (7%) or Russia (6%) as good places for investment.
At present, our moderate risk portfolio for equities is 15 percent U.S. stocks, 17 percent international stocks and 10 percent emerging-markets stocks.
Todd Hauer is a Wealth Advisor with the Global Wealth Management Division of Morgan Stanley in the Denver Tech Center. He can be reached at 720.488.2406 or toll free at 1-800-347-5099, or you can email him at Todd.Hauer@morganstanleysmithbarney.com or learn more by visiting Todd's website: http://fa.morganstanleyindividual.com/todd.hauer.
The information contained in this article is not a solicitation to purchase or sell investments. Any information presented is general in nature and not intended to provide individually tailored investment advice. The strategies and/or investments referenced may not be suitable for all investors as the appropriateness of a particular investment or strategy will depend on an investor's individual circumstances and objectives. Investing involves risks and there is always the potential of losing money when you invest. The views expressed herein are those of the author and may not necessarily reflect the views of Morgan Stanley Wealth Management, Member SIPC, or its affiliates. Morgan Stanley Wealth Management LLC. Member SIPC.
International investing may not be suitable for every investor and is subject to additional risks, including currency fluctuations, political factors, withholding, lack of liquidity, the absence of adequate financial information, and exchange control restrictions impacting foreign issuers. These risks may be magnified in emerging markets.
Asset Allocation/Diversification does not guarantee a profit or protect against a loss in a declining financial market.

---

4 Comments on "Creating a 'portfolio with airbags' could help protect against geopolitical risk"