Vail International Dance Festival plans National Dance Day Dance-a-Thon fundraiser
As buzz builds for the 25th annual Vail International Dance Festival (VIDF) this summer, participants are encouraged to put their extra energy to good use as part of National Dance Day -- alongside "Where The Hell Is Matt?" star Matt Harding, joining the event to help celebrate VIDF's 25th anniversary with a milestone video project.
From Rwanda to Taiwan to New Orleans, Matt has amassed over 80 million YouTube views across a popular series of dances involving masses of people in communities all over the world -- and has chosen Vail as his latest backdrop, where he will be joined by professional dancers for the first time ever.
This year's National Dance Day participants just might make it into his next film, along with dance stars who will teach Matt and Festival fans moves from ballet to Memphis jookin'.
Vail's National Dance Day Dance-a-Thon will take place on Saturday, July 27 from 4 to 7 p.m at Solaris Plaza in Vail Village. Very similar to a walk-a­thon, the Dance-a-Thon allows participants to get active and raise money by dancing. Depending on how much a participant raises, they may be eligible for VIDF commemorative prizes.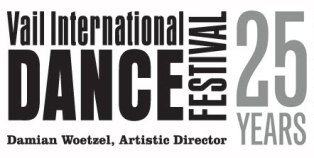 "For us, the Festival is a celebration that aims to welcome all: to enjoy, partake in, and build a special community through the arts," said Festival Director Damian Woetzel. "We all see dance as something that should happen everywhere, from the stage to schools to the streets. Matt's vision of dance as something that can involve anyone, no matter who or where they are, is the perfect way to kick off the 25th anniversary festivities."
Don't know how to dance? Need to brush up on some moves? No problem! Lessons will be available throughout the event for anyone interested, no matter the age or skill level. The dance-a-thon will feature a range of styles including hip-hop, country line dancing, ballet, Irish step dancing and more.
Among the artists taking to the streets to dance with participants will be New York City Ballet stars and 2013 VIDF Artists in Residence Tiler Peck and Robert Fairchild, as well as Memphis Jookin' sensation 'Lil' Buck', fresh off his year-long tour with Madonna and currently featured in Cirque du Soleil's new "Michael Jackson One" show in Las Vegas.
A registration fee of $20.13 is required for each participant. Proceeds from the event will benefit the Vail International Dance Festival; Friends of the Dance, Vail Performing Arts Academy, and the Youth Foundation's Celebrate the Beat program. To sign-up or learn more, visit Vail's National Dance Day website or call 970.777.2015.
---

3 Comments on "Vail International Dance Festival plans National Dance Day Dance-a-Thon fundraiser"