Mountain bike race series continues with Berry Creek Bash
The Vail Recreation District's Athletic Club at the Westin Mountain Bike Race Series continues Wednesday, June 12, with the return of the Berry Creek Bash in Edwards.
The Berry Creek Bash will take racers ages eight and older on jeep roads and single track featuring distances ranging from two miles for the youth racers to 14.4 for pro and expert racers. This is the second race of the seven race series, which is presented by East West Resorts, Summit Ford and the Vail Valley Medical Center.
Individual race costs are $25 for preregistration or $35 on race-day. Registration is available by clicking here. Preregistration for individual races ends at 5 p.m. tomorrow (6-11) and day-of registration will end at 5:30 p.m. The races will begin at 4:45 p.m. with the Larkburger Youth Series for riders ages 8 to 17, followed by Men's Sport, Vet Sport, Master's Sport, Legends and Clydesdales from 5:45 p.m. to 5:47 p.m.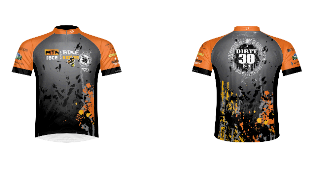 The Women's Sport and Vet Sport, Men's Beginner, Juniors and Women's Beginner will start their races between 5:48 and 5:50 p.m. There are no Never Ever categories for this race.The Men's and Women's Pro, Expert, Vet Expert, Single Spped and Men's Master Expert will race from 6:45 to 6:48 p.m.
Venture Sports, the official shop of the Berry Creek Bash, will be onsite to provide neutral support for racers with last minute mechanical issues.
The race will include an after party E|Town in Edwards with a free keg of beer provided Bud Light. Prizes also will be presented after the race to the top three finishers of each category, as well as a raffle prize drawing featuring products from race sponsors, area merchants and national companies.
There is no parking at the race start. Racers are asked to park at the east side of the Edwards Medical Pavilion parking lot on a first-come, first-served basis. Additional parking is available at the Edwards Truck Stop, Colorado Mountain College and Battle Mountain High School. Parking is not allowed at the Shaw Cancer Center or adjacent neighborhoods and vehicles parked in these areas may be ticketed.
The 2013 VRD Mountain Bike Series will mark the series' 30th Anniversary. To commemorate the occasion, the VRD has partnered with Primal Custom Cycling Apparel to offer a commemorative cycling jersey, which is now available for order. Available in unisex sizing, jerseys cost $55.
For each jersey ordered, the VRD will make a $5 donation to Hardscrabble Trails Coalition, Vail Valley Mountain Bike Association or The Cycle Effect, based on the purchaser's preference. Download the jersey order form by clicking here.
The race series will continue throughout the summer with the Vail Grind on June 26 on Vail Mountain, the Davos Dash on July 17 in West Vail, the Boneyard Brawl on July 31 in Eagle, the Camp Hale Hup on Aug. 14 at Camp Hale near Red Cliff and finish with the Beaver Creek Blast on Aug. 28 in Beaver Creek.
In addition to the Athletic Club at the Westin, East West Resorts, Summit Ford and Vail Valley Medical Center, sponsors of the 2013 races include First Bank, The Dusty Boot, The Steadman Phillipon Research Institute, The Steadman Clinic, Primalwear, New York Life, Drift Innovation, Central Rockies Mortgage, Apex Dental, Bud Light, Vail, Beaver Creek, POC, Vail Honeywagon, Optic Nerve, Avon Liquor, Honeystinger and KZYR The Zephyr. The 2013 Youth Series is presented by Larkburger and KIDsport. Photos of the 2013 race series are taken by Scott McClarrinon and available online at www.mcclarrinonphotography.com.
Registration, course information and start times are available by clicking here or calling 970-479-2280.
---

74 Comments on "Mountain bike race series continues with Berry Creek Bash"