Vail Golf Club offers slew of lessons, clinics, events this summer
Throughout the summer, the Vail Golf Club is offering golfers of all skill levels an opportunity to learn the sport or improve their golf game through its clinics, lessons and events.
Beginning this week, adult and youth golfers can participate in a variety of opportunities including Coors Coaching Hour, Free Lesson Day, Senior Clinics, a new Couples Clinic and Ladies, Lessons and Libations, as well as junior golf programs. All clinics this week will be free.
Vail Golf Club Head Professional Chris Johnson says lessons, clinics, leagues and other programs are an excellent way to learn and improve everything from long and short games, to chipping and pitching.
"Our goal throughout the season is to offer all skill levels an outlet to improve their game in a fun and non-competitive setting," said Johnson. "A group setting allows golfers to learn not only from the instructors, but other golfers in the group who are at a similar playing ability."
A schedule is as follows and reservations are required: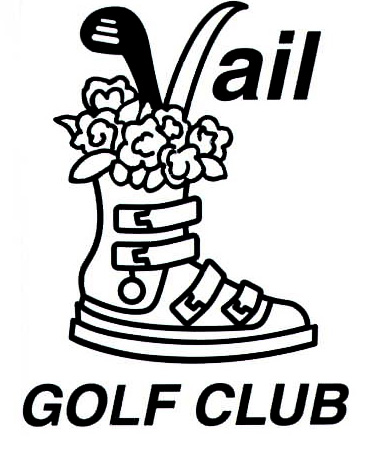 Coors Light Coaching Hour: 5 to 6 p.m. Tuesdays, Beginning June 4
This weekly program is limited to 16 people and includes unlimited range balls, two Coors beers and instruction from the Vail Golf Club professional staff. A perfect opportunity to practice golf prior to the Tuesday night free concerts at the Ford Amphitheater. Cost is $25 per clinic.
Ladies, Lessons and Libations: 5:30 to 6:45 p.m. Thursdays, Beginning June 6
These weekly classes are limited to 16 women and offer a variety of instruction about all assets of the game including, equipment needs and course management, as well as a different focus each week and a unique beverage to sip during the clinic. The clinics create an enjoyable atmosphere for women who share an interest in the game of golf. Cost is $25 per clinic.
Free Lesson Day: 10 a.m. to 5 p.m. Tuesday, June 11
Returning for the sixth year, Free Lesson Day will take place in conjunction with the 16th Annual Play Golf America's Professional Golf Association's Free Lesson Month. The Free Lesson Day will offer one, free 15-minute lesson per person.
Senior Clinics: 10 to 11 a.m. Sundays Beginning June 16
The Vail Golf Club will once again offer Senior Clinics for those ages 50 and older. These clinics are limited to 10 participants. Instruction will include tips on balance and motion, maintaining or adding distance, using the latest technology in clubs and balls, learning scoring shots around the green and more. Happy Valley Grill will offer lunch entrees at 30 percent off to participants following the clinic and the Vail Golf Club pro shop offers 20 percent off of all merchandise to participants the day of the clinic. Cost is $25 per clinic.
New: Couples Clinics: Time TBA, June 21, July 12, July 26 and Aug. 9
These new clinics will allow couples to meet and mingle while they enjoy instruction on a variety of techniques and game improvement skills. Clinics cost $120 and include appetizers and drinks. Space is limited. Call for times.
Golf Get Ready: June 14-16, July 17-19 and Aug. 3-5
Golf Get Ready participants will receive a full understanding of the game through a fun, relaxed atmosphere. The three day clinics will cover all aspects of golf including full swing, short game and on course learning. Space is limited to 12 participants and cost $99 per participant. Call for times.
PGA Tour Academy Junior Overnight Camps: June 23-27
This golf-intensive program for ages 12 to 18 will be complete with seminars, guest speakers, video analysis and on-course instruction. Cost is $1,1195 and includes lodging at Manor Vail Lodge. Commuter rate is $995. Go to www.pgatourcamps.com/VailGolfClubPricing.aspx for information and to register.
Vail Golf Club Junior Golf Program: June-August
The Vail Golf Club will be offering two sessions of 2 Day PAR Camps on June 19-20 and July 9-10; three days of 3 Day PAR Camps July 17-19 and two 3 Day Birdie Camps on July 10-12 and Aug. 1-2. Costs are $59 for the 2 Day PAR Camps and $85 for the 3 Day PAR and Birdie Camps. Teen camps will take place on Fridays, beginning June 29 and cost $100 for five sessions or $25 day-of.
The First Tee of Eagle County: June through August
In addition to the Vail Junior Golf Program, the Youth Foundation's First Tee of Eagle County offers a variety of summer programs, many of which take place at the Vail Golf Club. The Youth Foundation First Tee of Eagle County offers PAR, Birdie, Player's League and Girls Night Out programs.

The Vail Golf Club, which is operated by the Vail Recreation District, is nestled at the base of the Gore Mountain Range and presents golfers with a unique 18-hole, par 71 experience at 8,200 feet elevation. The golf club is open to the public and offers a full service golf shop, group and corporate outings, professional instruction, launch monitor, driving range, practice area, club storage, golf swing analysis, club rentals, demo days and an on-site restaurant, Happy Valley Grill.
For details, click here or call the Vail Golf Club at 970-479-2260. To book tee times, click here.
---

286 Comments on "Vail Golf Club offers slew of lessons, clinics, events this summer"