American Express executive Vaughn named to Vail Resorts' board of directors
Vail Resorts on Monday announced the appointment of Peter Vaughn, senior vice president of International Consumer Products and Marketing of American Express, to the Company's Board of Directors effective immediately.
In his current role at American Express, Peter is responsible for providing strategic marketing leadership for the company's consumer card-issuing businesses in over 160 countries worldwide, with a focus on product line strategy, benefit sourcing and management, product innovation, brand management, communications and advertising.
As a key member of the senior marketing team at American Express, Peter has been at the forefront of delivering innovative payment products to the company's customers, including launching the company's international credit card business, the American Express Gift Card and Zync — a customizable card product geared towards GenY customers. In his prior role as the Chief Marketing Officer of Global Network Services (GNS), he designed and implemented a new operating model for GNS' global marketing organization to significantly increase overall productivity and marketing effectiveness and developed a new strategic brand positioning for the American Express network.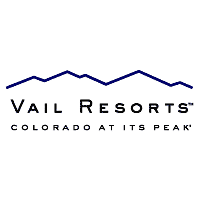 Prior to his GNS role, Peter had been serving as Senior Vice President of Global Brand Management for American Express since 2005. Previously, he held several senior marketing roles within the company, including Vice President of Marketing for the Travelers Cheque and Prepaid Services Group from 2002-2004, Vice President and General Manager of Lending for the Small Business Division in 2001 and Vice President of Acquisition and Advertising for Small Business Services from 1999-2001. From 1994-1999, he held several positions overseas in the Consumer Services Group of American Express, including Vice President of International Product Development, European Head of Revolving Credit and Lending and Senior Director of European Product Development. Peter began his tenure with American Express in 1992 as a Director of Marketing for the Consumer Financial Services Group.
"We are thrilled to have someone with Peter's history of success join our board. Peter's career has been focused on cultivating premium brands, creating differentiated consumer experiences and maintaining long-term, personalized customer relationships, all of which are central to Vail Resorts. In particular, Peter's focus on marketing outside the U.S. will be a great addition to our own dialogue as we look to broaden our reach around the world," said Rob Katz, chairman and chief executive officer of Vail Resorts.
Peter has been an avid skier since a young child and his grandparents were two of the original investors in Stratton Mountain, Vt. He received his undergraduate degree in business economics from Brown University and his master's degree in business administration and international marketing from INSEAD, The European Institute of Business Administration in Fontainebleau, France.
Other members of the eight-person Vail Resorts Board of Directors include: Chairman Robert A. Katz, chief executive officer of Vail Resorts; Lead Director Roland A. Hernandez, founding principal and chief executive officer of Hernandez Media Ventures; Richard D. Kincaid, founder and president of Because Foundation; John T. Redmond, chief executive officer and group managing director of Echo Entertainment Group; Hilary A. Schneider, president of LifeLock, Inc.; John F. Sorte, chief executive officer of Morgan Joseph TriArtisan, LLC; and D. Bruce Sewell, senior vice president, general counsel and secretary of Apple, Inc.
---

214 Comments on "American Express executive Vaughn named to Vail Resorts' board of directors"