Lifetime TV producer Lucas to speak at 19th Celebration of Life Luncheon
Gap Fund provides 58 women with diagnostic treatment ... and counting
At its 2012 Celebration of Life Luncheon, the Vail Breast Cancer Awareness Group (VBCAG) announced the creation of the GAP Fund - $50,000 donated to the Sonnenalp Breast Diagnostic Imaging Center at the Shaw Regional Cancer Center for those who need additional diagnostic tests.
"Unlike donations that we had previously made that were spread over several years – we wanted the money to be used in one year," says Kristin Kenney Williams, president of the VBCAG.
Kenney Williams continues: "We were shocked to learn that many women, although insured for their annual mammogram, were not following through with additional diagnostic tests – if found to be necessary – due to their deductible or the additional payment that might be required.
"These women might get that terrifying follow-up phone call saying 'we think we see something' but when they look to their insurance, to their deductible, most times they decide that the gap payment is too big. They then face the risk of waiting another year until their next mammogram, which is covered by insurance."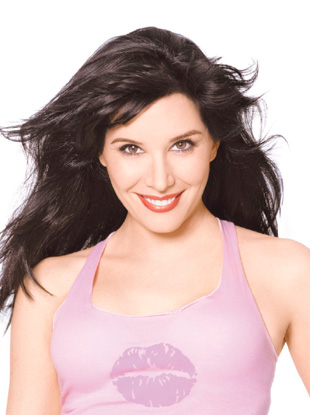 Since announcing the donation almost a year ago, 58 women have received treatment, totaling almost $30,000. Kenney Williams said she expects to spend the full $50,000 donation by the 2013 annual luncheon fundraiser.
The 19th annual Celebration of Life Luncheon will be held on Friday, July 19 at the Vail Marriot Resort and Spa and will feature Geralyn Lucas, a Lifetime Television producer and head of its "Stop Breast Cancer for Life" initiative, and author of, "Why I Wore Lipstick to My Mastectomy." Lucas was only 27 when she was diagnosed with breast cancer. Tickets are still available.
Since 1994, The Vail Breast Cancer Awareness Group (VBCAG) has played a critical role in bringing support to those in Eagle County who have been diagnosed with breast cancer. To date, they have raised more than $1 million to fulfill its vision to fund those who fight this disease each day.
Diagnostic breast imaging services include diagnostic mammography, diagnostic breast ultrasound, breast ultrasound biopsy, stereotactic breast biopsy, breast MRI biopsy, breast needle localizations, ductograms and cyst aspirations.
For luncheon reservations or information about The Vail Breast Cancer Awareness Group, please call 970-479-8595 or go to www.vailbreastcancerawareness.org.

---

37 Comments on "Lifetime TV producer Lucas to speak at 19th Celebration of Life Luncheon"