VRD announces lineup for 16th trail running series
The Vail Recreation District's La Sportiva Trail Running Series returns for its 16th year this summer and will offer running enthusiasts 52 miles and 16,475 vertical feet in elevation gain on scenic trails on Vail and Beaver Creek Mountains, as well as in Eagle.
Joining title sponsor La Sportiva, Columbia Sportswear returns as presenting sponsor and the official apparel partner of the series. Named best race series of 2005 and 2008, with the Vail HillClimb being honored as the best non-ultra race in 2011 and the Vail Half Marathon as most scenic in 2010 by regional magazine Colorado Runner, this summer's seven-race series will test runners of all abilities.
The series will take place Saturdays and Sundays and distances will range from five kilometers (3.2 miles) to 13.1 miles. The seven-race series will feature single track, mountain roads and double track and offer runners spectacular scenery throughout the summer.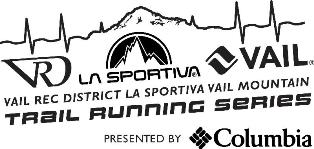 The first race, the Boneyard Boogie 10k trail run, will take place at 9 a.m. Saturday, May 18 in Eagle and take runners on a fun, winding single track on Bureau of Land Management trails surrounding Eagle.
The race series will then take runners to Beaver Creek for the Summer Solstice 5k, 10k and Kid's Fun Run at 9:30 a.m. on June 22, a benefit for the Vail Valley Charitable Fund, with runners enjoying single track that winds through the forest and showcases a variety of terrain.
At 8 a.m. on Saturday, July 6 the 37th running of the Vail HillClimb will take runners from the base of Vail Mountain to Eagle's Nest for 7.5 miles of uphill running.
At 8 a.m. on Sunday, July 21, runners will be challenged during the Vail Half Marathon, taking runners on a demanding 13.1 mile run on Vail Mountain.
Following the Vail Half Marathon, beginning at 8 a.m. on Sunday, Aug. 4, the Berry Picker 5k trail run will take participants on an intense 3.2 mile climb from the base of Vail Mountain in LionsHead to Eagle's Nest.
Runners will then enjoy spectacular views and trail running during the 5k and 10k@10,000 Feet trail run, which takes place at 9 a.m. Sunday, Aug. 25 at the top of Vail Mountain with the majority of the race above 10,000 feet in elevation.
The final race of the season, the EverGold 5k and 11k is scheduled for 10 a.m. on Sunday, Sept. 15 and will feature single and double track trails from the Vail Golf Club to Vail Mountain and back and showcase Vail's stunning fall foliage.
A full listing and details are available by going to www.vailrec.com/trailrunningseries.cfm.
Individual race costs are $29 for preregistration or $39 on race-day. Summer Solstice registration is $35 for preregistration and $45 for day-of, with proceeds benefiting the Vail Valley Charitable Fund. Runners also can register for the entire race series for $180 by May 16. Registration is available online at www.active.com.
"We're excited to offer trail runners of all levels an opportunity to explore what makes Vail and its surrounding communities such a special place," said the VRD's new trail running series race director Steve Croucher. "We're also thrilled to bring back our long-lasting partnership with La Sportiva and with the return of Columbia as our official apparel partner as well as many other partners who continue to amplify how great the trail running series is."
Prizes will be presented to the top three finishers of each age group at each race, with series prizes 2012 trail run awarded to the top three finishers who compete in at least five events. La Sportiva will provide winners of each age category a pair of mountain running shoes of their choice, and Columbia will be providing all running participants at each race, except the Summer Solstice, with it's innovative Omni-Freeze Zero® tech T-shirts, a temperature-regulating shirt that allows sweat to react with blue rings to lower the temperature of the material. Raffle prize drawings also will be held at each race awards ceremony featuring products from area merchants and national companies.
New for the 2013 season, the VRD is partnering with locally-owned Vail Valley businesses to offer trail running race participants the Racing Refuel program. At the end of each series race, runners will enjoy energy-packed items including bagels, muffins, granola and pastries to jump start recovery. HP's Provisions will provide Race Refuel following the Boneyard Boogie, and Northside Coffee and Kitchen will provide Race Refuel during the Vail HillClimb, Vail Half Marathon, Berry Picker, 5k and 10k@10,000 Feet and the EverGold 5k and 11k races.
Partners and sponsors are being sought for the 2013 Trail Running Series with a variety of opportunities available. Joining 2013 series title sponsor La Sportiva and presenting sponsor Columbia Sportswear are Vail Resorts, Beaver Creek Resort Company, FirstBank of Vail, Vail's Mountain Haus, Apex Dental, Central Rockies Mortgage, Peter Rabbit Organics, Northside Coffee and Kitchen, HP's Provisions, Smart Wool, Tiga Advertising, Howard Head Sports Medicine Centers, The Steadman Clinic, Steadman Phillipon Research Institute, Trail Runner Magazine, Anthem Branding, AmericInn, Gatorade, Elevation Outdoors, New York Life, KZYR 97.7, Road ID, Dusty Boot, Trek Light, Optic Nerve and Camelbak.
For more information or to become a race series sponsor, call the VRD Sports Department at 970-479-2280 or go to www.vailrec.com.
---

11 Comments on "VRD announces lineup for 16th trail running series"