Education Foundation of Eagle County brings back Evening of Stars event
After a year off, the Education Foundation of Eagle County is excited to bring back the Evening of Stars teacher recognition event.
Since the event's inception in 1994, Evening of Stars has acknowledged over 600 Eagle County School teachers for excellence in teaching. At this year's 19th annual gala event, awards for Outstanding Educator, Rookie of the Year, and Friend of Education will be presented.
School Board member and past Friend of Education award winner Tessa Kirchner shared, "It is an incredible honor to be able to celebrate the superb teachers in our valley, we are fortunate to have so many excellent candidates to choose from, and the opportunity to let our teachers know how much we appreciate their work."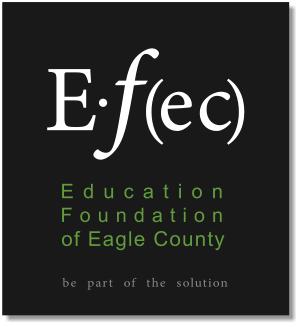 In addition, Distinguished Teacher Awards, providing scholarships to teachers to further their education will be announced at the event. To date, 27 teachers have benefited from these scholarships to participate in Master's Degree programs, intensive summer language immersion programs, and more.
To help support Evening of Stars, $2.00 raffle tickets are available for purchase at local Eagle County public schools. Teachers have the opportunity to win a grand prize trip for two to Cabo San Lucas, Mexico; and the purchaser of the winning ticket, a weekend at the Westin Riverfront Resort and Spa.
Parents and community members are invited and encouraged to attend this fun-filled event to honor the exceptional teachers who are making a difference in the lives of children every day. For more information and to view lodging, spa, and child care specials, provided by the Park Hyatt and WECMRD Fieldhouse visit www.efec.org.
What: Evening of Stars
Where: Vilar Performing Arts Center and Park Hyatt Beaver Creek
When: Saturday, May 4, 2013
5:30 pm Vilar Performing Arts Center
7:30 pm Park Hyatt Beaver Creek
Cost: $35 – Call your local public school to pre-register.
---

2 Comments on "Education Foundation of Eagle County brings back Evening of Stars event"