Ski history group in Vail to honor Kidd, several publications with local connections
The International Skiing History Association (ISHA) will present a Lifetime Achievement Award to Billy Kidd and honor the best ski-history books and films of 2012 during the 20th annual ISHA Awards ceremony, to be held April 12 at the Vail Marriott Mountain Resort in Vail.
Kidd will be honored for a successful four-decade broadcast journalism career that followed his 1972 retirement from ski racing. The six award-winning books and films cover a wide range of topics, from the 50th anniversary of Vail to the history of the Sun Valley ski resort in Idaho.
Since 1993, ISHA has presented 130 awards to ski-history authors, filmmakers, publishers and journalists who have devoted their lives to recording the rich heritage of skiing. The winners of the 2012 ISHA Awards are: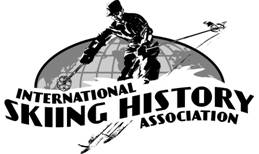 The ISHA Ullr Award is presented for a single outstanding contribution or several contributions to skiing's historical record in published book form. This year's winners are K2 Sports and Jeff Galbraith (Funny Feelings LLC) for Fifty Years of Serious Fun, a rollicking and irreverent history of the K2 ski-manufacturing company, and Michael W. Childers for Colorado Powder Keg, which examines Colorado's evolving ski industry and political battles over the construction of corporate-owned resorts on public lands. Honorable mention: Historical Dictionary of Skiing by E. John B. Allen; The Straight Course by Dick Dorworth; Shut Up and Ski by Edie Thys Morgan.
The ISHA Skade Award is presented for an outstanding work on regional ski history, or an outstanding work published book form that is focused in part on ski history. This year's winners are Van Gordon Sauter and Laurie Sammis (Mandala Media LLC) for The Sun Valley Story, a lushly illustrated history of the famed Idaho resort, and Jeremy Davis for Lost Ski Areas of the Adirondacks, which documents the history of 39 ski hills in that region that have closed since the 1930s. Honorable mention: The History of Cranmore Mountain by Tom Eastman; Never a Bad Year For Snow! by Henry M. Yaple; Women of Vail by Elaine Kelton and Carolyn Pope.
The ISHA Film Award is presented for outstanding contribution to the historical record of skiing in photographic or film / digital form. This year's winners are Stephen Waterhouse, Lisa Densmore and Rick Moulton for Passion for Snow, which documents the influence of Dartmouth College on American skiing, and Roger Brown for Vail: The Rise of America's Iconic Ski Resort, an authoritative film that commemorates the 50th anniversary of the Colorado resort.
Lifetime Achievement Award winner Billy Kidd will be honored for his significant role in presenting the sport of skiing on television, starting with the 1972 Winter Olympics in Sapporo, Japan. He has since covered two additional Winter Olympics, most recently the 1998 Games in Nagano, Japan. He covered numerous World Cup alpine and freestyle competitions, working at various times for all three networks (ABC, NBC and CBS), and hosted a syndicated television show, American Ski Scene, that aired for a decade. Kidd's media experience also includes hosting a radio show for NBC, appearing in ski-instruction segments for CNN, and helping to develop books and videos. He currently serves as director of skiing at the Steamboat ski resort in Colorado. Kidd's well-known racing results include a silver medal in slalom at the 1964 Winter Olympics in Innsbruck—the first American man to win an Olympic medal in alpine skiing, an honor he shared with Jimmie Heuga—and a gold and two bronze medals from the FIS World Championships.
The ISHA Awards are one of many events during ISHA's annual Skiing Heritage Week, held this year from April 8 to 14 in Vail. The week's itinerary includes the ISHA Movers and Shakers party (April 9), the Ishpeming International Ski Film Festival and Jerry Awards (April 10), a three-day reunion for pro ski racers (starting April 11), the Mason Beekley Memorial Lecture (April 11; this year's topic is the 10th Mountain Division) and the ISHA Awards (April 12). The weeklong national gathering culminates with the annual induction ceremony and banquet for the U.S. Ski and Snowboard Hall of Fame, including a tribute to the pioneers of pro racing, on April 13.
The mission of the International Skiing History Association is to preserve and advance the knowledge of ski history and to increase awareness of the sport's heritage. More than 2,000 skiers belong to ISHA and to its partner, the U.S. Ski and Snowboard Hall of Fame. ISHA publishes Skiing Heritage (soon to be renamed Skiing History), a bimonthly magazine for its members, and also operates the world's most extensive Website (www.skiinghistory.org) dedicated to the sport's past, as well as a Facebook page. For more information on ISHA, go to www.skiinghistory.org or call 906.486.4202.
---

143 Comments on "Ski history group in Vail to honor Kidd, several publications with local connections"