Booking a ski vacation? Helpful hints
When you're planning a ski vacation, and are willing to pay for amenities that just can't be found everywhere, treat yourself a lavish ski vacation in the Colorado Mountains. The Osprey, a premier Beaver Creek Resort Property, nestled in the heart of beautiful Beaver Creek village, has been ranked a top resort by Travel & Leisure magazine's readers' survey and was ranked #1 in the continental United States!

If you want to vacation at the twenty first best ski resort in the entire world, arranging for lodging at The Osprey will make this ski trip the most memorable one of your life. You can choose from condos, private homes and hotels for your stay and you will be amazed at the extent of amenities offered on Beaver Creek Resort Properties. The staff of BCRP does not merely serve you, they pamper and cater to you as if you were our only guest. Everyone gets the celebrity treatment at The Osprey.
Helpful Hints for Booking Your Dream Vacation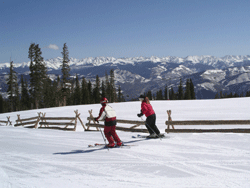 These ski vacation tips will help you plan your next ski vacation, so you're getting the best prices, best accommodations and, most importantly, the best skiing. The first step is to choose where you want to go and Beaver Creek is an excellent choice. Did you know that The Osprey is North America's closest ski-in/ski-out hotel to a chair lift, so this elegant Colorado resort is the ideal setting for an unforgettable mountain vacation for novices and pros alike? The Osprey offers 45 oversized accommodations, including two luxuriously spacious penthouse suites.
Each guest room features elegant furnishings, chic décor, the finest linens and added touches including:
• Plush robes
• Flat screen TV's with DVD players
• MP3 Player docking stations
• Pre-stocked refreshments
• High-speed Internet access
• Steam showers (in some rooms)
• Fireplaces (in some rooms)
• Staff at your beck and call
When booking your ski vacation, why not treat yourself to the very best?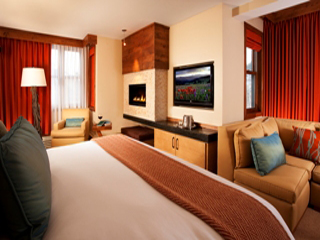 With numerous fine dining restaurants, quaint boutiques, plenty of activities for the kids and non-skiers, affordable ski shops and lessons for all skill levels, why ski anywhere else other than Beaver Creek, Colorado. The earlier you book your lodging, the more money you may be able to save. Be sure to check the BCRP website frequently for special package deals. Beaver Creek Lodging Specials make your dream vacation more affordable, thus making your dream a reality. Booking a ski vacation need not be stressful, and when you book BCRP, you book the best! Beaver Creek is even the favorite ski destination for A List celebrities including Tom Hanks and Kelsey Grammer.
If Beaver Creek is good enough for Dr. Frasier Crane and Forrest Gump, it's good enough for everyone!
---

20 Comments on "Booking a ski vacation? Helpful hints"