Beaver Creek events you may not have known about
Things to do in Beaver Creek when you're not skiing, snowboarding or relaxing in your Beaver Creek Resort Properties lodging
If you're traveling to Beaver Creek, Colorado, you may want to know what there is to do when you're not skiing, snowboarding or just relaxing in your luxurious Beaver Creek Resort Properties accommodations. Whether you're a homebody who enjoys staying close to your hotel room or rustic condo or you're a party animal who likes to take in the nightlife to the wee hours of the morning, you will find your niche in this exquisite resort ski village.In addition to the great restaurants in Beaver Creek that will provide a wonderful dining experience, here are some of the most popular things to do in Beaver Creek: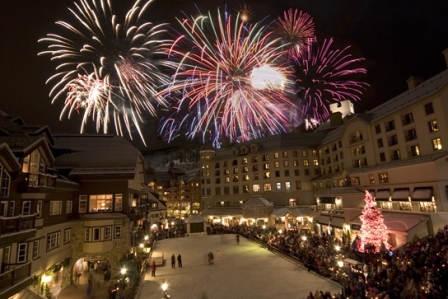 On opening day of the resort on November 21, a very popular event began again, and this event can be enjoyed by people of all ages, regardless of what your likes and dislikes are: The World's Best Chocolate Chip Cookie competition! Yummmmm! This world-famous cookie competition starts opening day and continues on throughout the season. Five finalists will bake 1,000 cookies each and serve them in Beaver Creek village until they run out; guests will sample the confections and vote for their favorite delectable delight!
• The Annual Tree Lighting and Gingerbread Competition started with the lighting ceremony on November 23rd and continues throughout the holiday season. The tree lighting ceremony features Christmas carolers, a poetry contest, fireworks display and a visit from the one and only St. Nick. While this is going on, you can also stop by Ford Hall and check out the various entries for the Gingerbread House Competition.

• Audi Birds of Prey World Cup. This year, you can see Ted Ligety, World Championship gold medalist and reigning giant slalom champion, defend his 2011 GS win. This thrilling contest features a Downhill, Super G and Giant Slalom November 30-December 2.
• Kids (and parents) will love the "Beaver Creek Loves Kids" festival that runs December 22-January 5. This annual festival brings animation and activities to the slopes to make your time here even more fun! Take a break from the skis to take part in something the entire family will enjoy.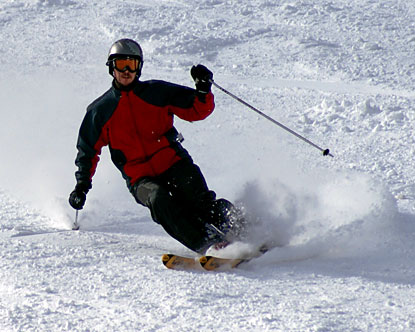 • New Year's Eve Torchlight Ski Down is one of the area's most beloved winter traditions. A glow ski down set to music with fireworks as the big finale is something that guests of Beaver Creek look forward to all year.
• Beaver Creek Snowshoe Adventure Series allows you take your snowshoeing to new heights as it features competitive 5K and 10K events and a kids' 1K. In addition to renowned alpine skiing, Beaver Creek is home to 20K of designated Nordic and snowshoe trails in McCoy Park, located at 10,000 feet and surrounded by breathtaking mountain ranges in every direction.
Be sure to check your calendar and take advantage of some of the great things to do in Beaver Creek during your visit here! Even if you're not a skier, Beaver Creek makes a wonderful winter destination.
For more information go www.beavercreekresortproperties.com.
---

2 Comments on "Beaver Creek events you may not have known about"