Vail announces opening acts for Vail Snowdaze headliners
Vail Mountain has announced the lineup of opening artists for concerts at Vail Snow Daze 2012, the resort's annual festival to kick off the winter season. The opening lineup will include Divine Fits opening for The Shins on Thursday, Dec. 13, Nic Cowan & The Remedy opening for Michael Franti & Spearhead on Friday, Dec. 14 and Nathaniel Rateliff opening for Wilco on Saturday, Dec. 15. Vail Snow Daze takes place Dec. 10-16, 2012 and is part of Vail's 50th anniversary celebration.
Divine Fits is a rock powerhouse comprised of key members from some of the biggest names in alternative rock. Though the band, made up of Spoon's Britt Daniel, Wolf Parade's Dan Boeckner, Sam Brown of New Bomb Turks and Alex Fischel of Papa, has been together as a band for less than a year, Divine Fits has received critical acclaim that pays homage to the band's top-notch indie rock pedigree.
The band's debut album 'A Thing Called Divine Fits,' crackles with the sort of daring and electricity few of their contemporaries can muster. While Divine Fits is relatively young as a band, the seasoned musicianship and collective experience of each band member guarantees that these guys know how to rock. Concertgoers will want to make sure they get to Ford Park in time to enjoy Divine Fits when they open for The Shins on Thursday, Dec. 13 starting at 6:30 p.m.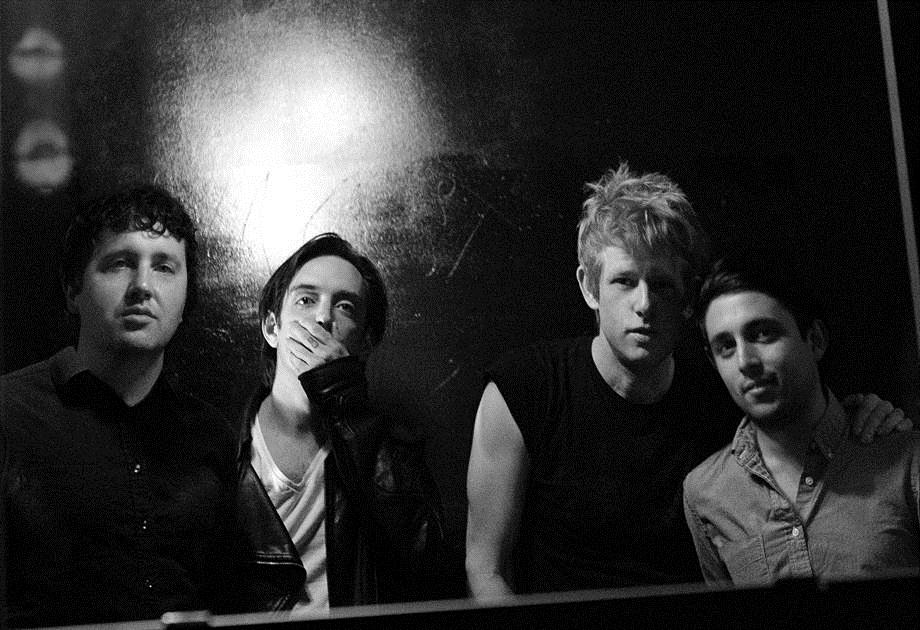 Native Texan Nic Cowan's debut, 'Hard Headed,' is winsomely crowd pleasing but unclassifiable—neatly mixing southern rock, country, soul and R&B without being hewing to any single style. Cowan's gritty, soulful voice—redolent of whiskey, cigarettes and dues paid—completes the package, announcing the arrival of an artist ready for bigger stages.
With a solid band and numerous gigs under his belt, including shows with Zac Brown Band, Nic Cowan is a seasoned showman that has no trouble bringing energy to his sets. Guests can expect an awesome live performance from Nic Cowan & The Remedy when they open for Michael Franti & Spearhead on Friday, Dec. 14 beginning at 6:30 p.m.
The first thing you notice in Nathaniel Rateliff's music is his voice. It's the voice of a man who's earned the twang and hard-knock weariness that shines through on his debut album, 'In Memory of Loss.' The album is a stunning, heartbreaking sonic document from a singer-songwriter who's made his way from a childhood in Bay, Missouri (pop. 60) to the national stage. Concertgoers are sure to enjoy this introspective singer-songwriter when he opens for Wilco on Saturday, Dec. 15 starting at 6:30 p.m.
Tickets for all Vail Snow Daze concertsare now on sale. General Admission tickets for individual concerts range from $29.50 to $39.50. A General Admission Three-Concert Pass, which will give holders access to the general admission area at all three concerts, is available for just $99.
A limited number of Private Reserve passes for individual concerts are available for just $110-$125 and a Private Reserve Three-Concert Pass is available for $279. Private Reserve passes give holders access to preferred viewing of the Ford Park stage, complimentary food and complimentary alcoholic and non-alcoholic beverages.
As all ticket prices will increase after Tuesday, Dec. 11, guests are encouraged to purchase tickets early. Visit
www.vail.com/snowdaze
to purchase tickets and get full details on Vail Snow Daze.
In addition to the headliner concerts, Vail Snow Daze will feature events that celebrate Vail's 50th anniversary. On the evening of Friday, Dec. 14, guests are invited to attend the premiere of a full-length documentary film about Vail's rich history at the Vail Mountain Marriott Resort.
Tickets for the film premiere are free, but a limited quantity is available. Visit
www.vail.com/snowdaze
to reserve tickets for the film premiere, which will be available beginning on Friday, Nov. 16.
On Saturday, Dec. 15, Vail will officially celebrate its 50th year with a birthday party in Mountain Plaza. This birthday celebration will feature appearances from Vail dignitaries and original founders, a fireworks show and more. Admission to the birthday celebration is free and open to the public. Visit
www.vail.com/snowdaze
for more details on these events.
The schedule of activities for Vail Snow Daze 2012 will also include the return of the sponsor expo village and gear demos at the base of Vail's brand new gondola Dec. 14-16 as well as après and after-dark parties in the Town of Vail throughout the week.
For more information on Vail Snow Daze, including the full schedule of events and ticketing information, visit
www.vail.com/snowdaze
.
Vail Snow Daze is presented by Vail Mountain, Bud Light, Sprint, Cadillac, Pepsi and Town of Vail and sponsored in part by GoPro, Helly Hansen, Maui Jim, Liberty Skis, Vail Daily and KZYR.
---

0 Comments on "Vail announces opening acts for Vail Snowdaze headliners"
Be the first to comment below.